The liver is the largest organ in the body. It's surrounded by a fibrous capsule and is divided into sections called lobes. It lies across the upper part of the abdomen and is larger on the right hand side of the body than on the left. It's surrounded, and protected from injury, by the lower ribs.
The liver is an extremely important organ that has many functions. One of these functions is to produce proteins that circulate in the blood. Some of the proteins help the blood to clot and prevent excessive bleeding. Others are essential for maintaining the balance of fluid in the body.
The liver also destroys harmful substances. It breaks down waste products not used by the body so that they can be passed out in the urine or stools (bowel motions).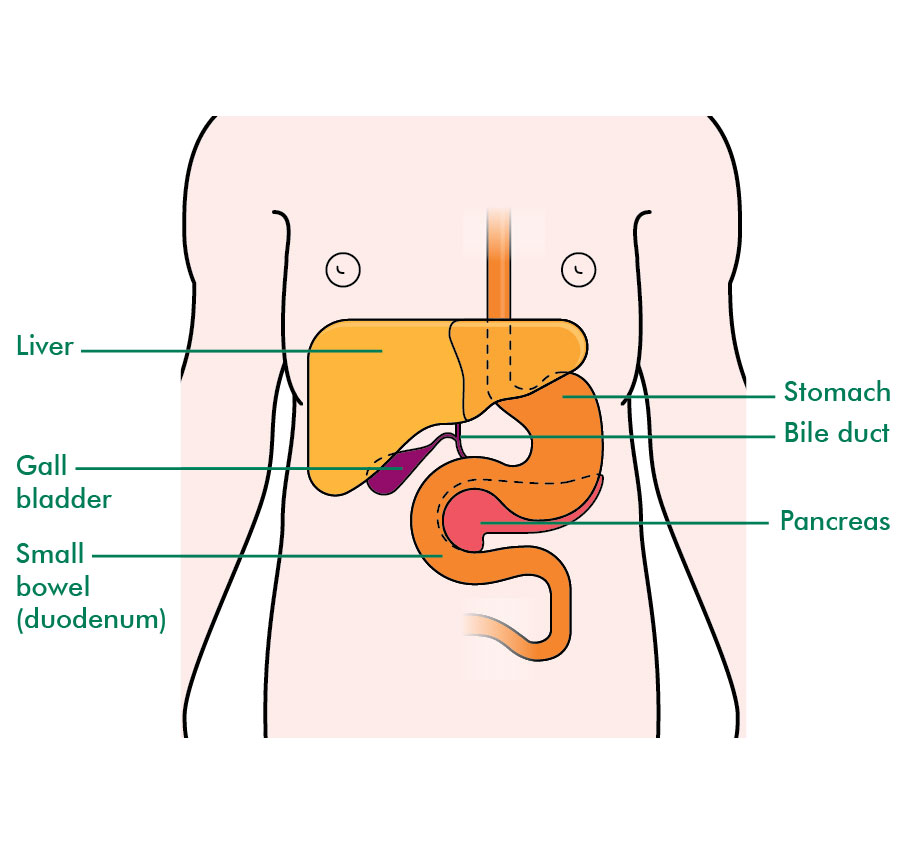 The liver is responsible for breaking down food containing carbohydrates (sugars) and fats, so they can be used by the body for energy. It stores substances such as glucose and vitamins so that they can be used by the body when needed.
The liver also produces bile, a substance that breaks down the fats in food so that they can be absorbed from the bowel (intestine).
The liver is connected to the small intestine (duodenum) by a tube called the bile duct. This duct takes the bile produced by the liver to the intestine.
The liver has an amazing ability to repair itself. It can function normally even if only a small part of it is working.