Worrying about cost of living can affect your mental health and well-being. If you are concerned, you are not alone. Our resources and expert support can help you.
Emotional support if you're worried about the cost of living
Having cancer can affect many areas of your life, including how you feel. It is common to have many different emotions - whether you have just been diagnosed or you are caring for someone having treatment.

We know that everyone is currently affected by the increases to the costs of living. You might be finding it hard to think about managing money and you may feel isolated, if you are going out less. We can help.

In the video below, Ravinder shares how calling the Macmillan Support Line helped to give her the emotional support she needed.
Help with how you are feeling
More help with how you are feeling
Talk to other people with cancer on our Online Community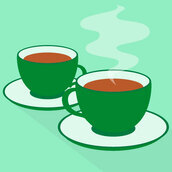 Emotional support forum
Cancer chat forum
Macmillan Support Line
The Macmillan Support Line is a free and confidential phone service for people living and affected by cancer. If you need to talk, we'll listen.