A woman's reproductive system is made up of the parts of the body involved in having sexual intercourse, producing and fertilising eggs, carrying a baby and giving birth. A hysterectomy can be done to treat cancers that start in any of these organs.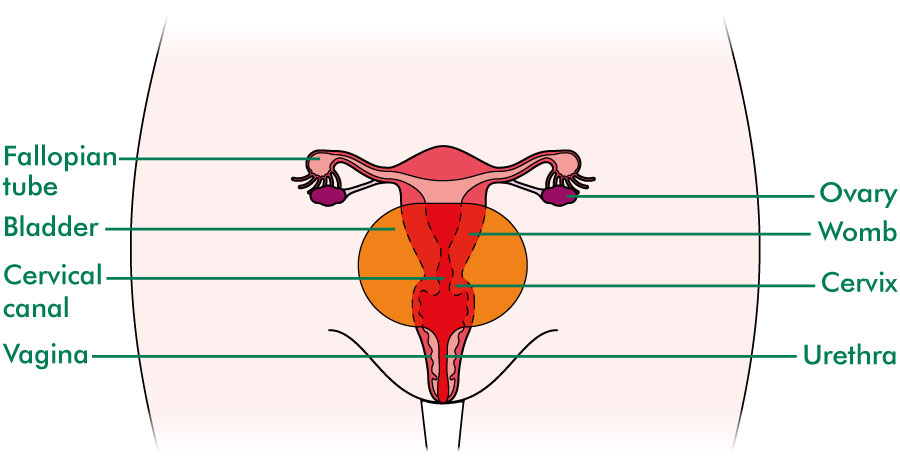 Ovaries
There are two ovaries, one on either side of the womb. In women who have not reached menopause, one of the ovaries produces an egg each month. The egg travels down the fallopian tube to the womb.
Womb (uterus)
This is about the size and shape of a small pear, and is where a baby grows during pregnancy. In between periods, an egg travels down one of the fallopian tubes and into the womb.
The lining of the womb gets thicker and ready to receive the fertilised egg. If the egg is not fertilised by sperm, the thickened lining of the womb is shed as a period. The whole cycle then begins again.
Cervix
This is the opening from the womb to the vagina. It's a ring of muscle that can relax and open to allow a baby to pass through during childbirth.
Vagina
This is also called the birth canal. The vagina is a muscular tube that runs from the cervix to the outside of a woman's body.