A meningioma is a tumour that starts in the meninges. The meninges are layers of tissue (membranes) that cover and protect the brain and the spinal cord. There are three layers: 
the dura mater
the arachnoid
the pia mater (see diagram).
Side view of the head showing the meninges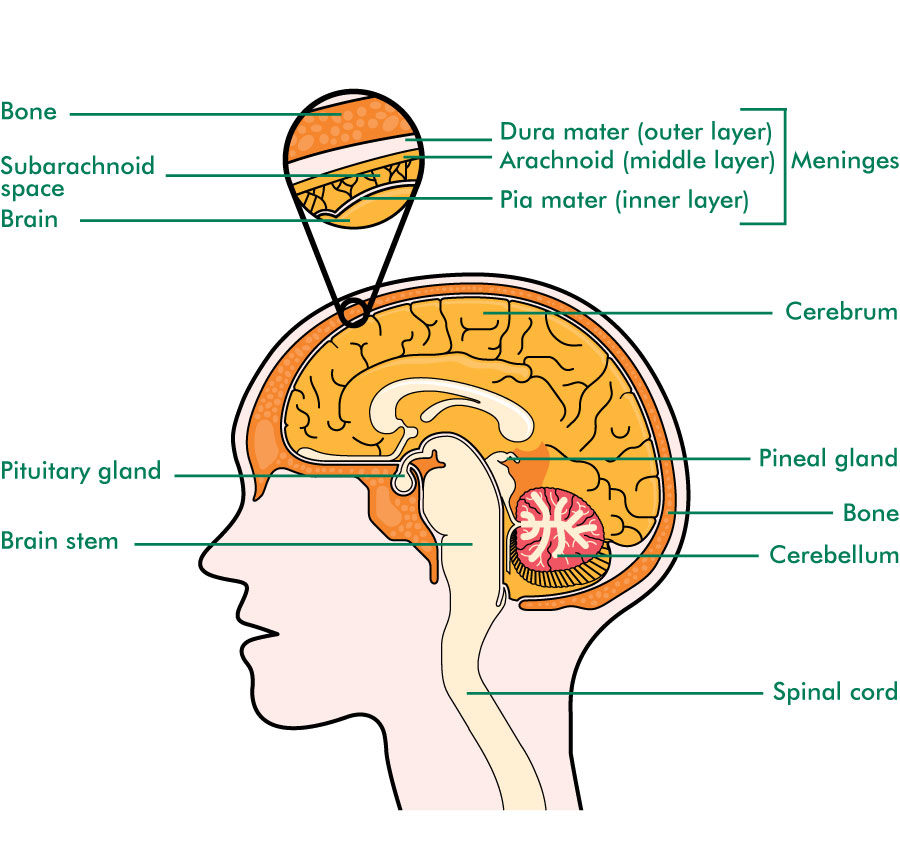 Most meningiomas are slow growing. They are sometimes called benign tumours (not cancerous). But your doctor may talk to you about the 'grade' of the tumour rather than whether it is benign or malignant. The grade indicates how slowly or quickly the tumour may grow. A small number of meningiomas are faster growing and behave more like a malignant (cancerous) brain tumour.
A slow-growing or benign tumour can still cause problems as it grows by pressing on surrounding tissue. But it is less likely than a faster-growing tumour to grow into other parts of the brain.
Meningiomas make up nearly a quarter (25%) of all primary tumours of the central nervous system (CNS) in adults in the UK. They are more common in women and usually affect people over the age of 35.
It's best to read this along with our general information about brain tumours, which has more detailed information about tests and treatments. If you need information about meningioma in children, you can contact the Children's Cancer and Leukaemia Group.