Macmillan Professionals Conference 2021
The Macmillan Professionals Conference and Excellence Awards brings together Macmillan professionals from across the UK to network, learn and be inspired by each other and industry expert speakers.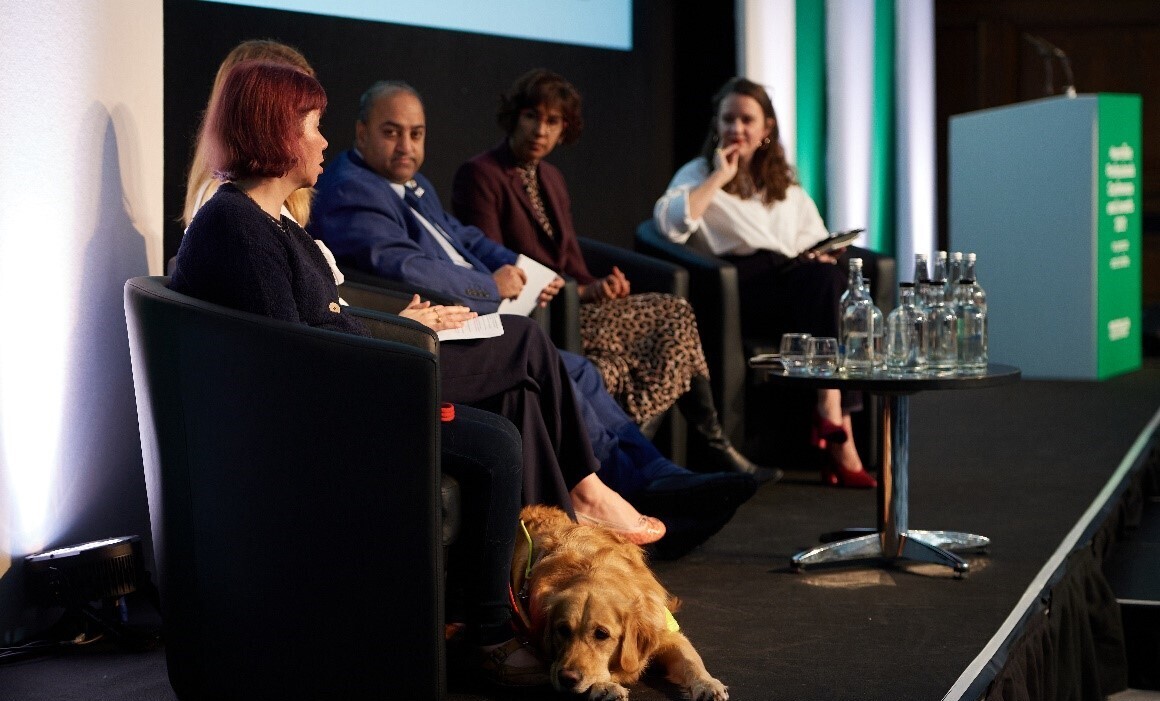 After a two-year hiatus, the Macmilllan professionals community reunited for a two-day conference on 2 & 3 November to connect, share best practice and reflect on their experience and learnings from the pandemic.
For the first time ever, Macmillan professionals could participate in the event in a way that suited them – either in person at the venue in Manchester or from a behind a screen at home or work. Through live stream keynotes and interactive sessions, the event was a great opportunity for Macmillan professionals to reconnect with peers, learn valuable insight to support them in their roles, and understand the vital role they play in helping Macmillan do whatever it takes for people living with and affected by cancer.
A highlight of the event is the Macmillan Professionals Excellence Awards ceremony, where the winners of our prestigious awards are announced. This year if felt more important than ever to recognise and celebrate the important work of Macmillan professionals amidst the challenges of the pandemic, and we were thrilled to announce 14 winners across 4 categories.
"Such an informative event, makes me feel proud to be associated with Macmillan." - Delegate quote 2021
The conference is an opportunity to:
network and build relationships with health and social care peers working in cancer care from across the UK
be inspired by each other and our industry expert speakers share learning, insight and experiences from your local area and hear about best practice
stay up to date with what's happening in cancer on the national and local scale
gain practical skills and tools to support you in your role
learn about Macmillan's vision for the future and the role you play in helping us to do whatever it takes for people living with and affected by cancer.
Details about the 2022 conference will be announced mid-next year in the bi-monthly MacMail e-newsletter which goes out to all Macmillan professionals.