Cancer and healthy eating on a budget
Blog
Published:
15 February 2023
Updated: 31 October 2023
The price of food is continuing to rise. At the same time, following healthy eating habits can help you cope both during and after cancer treatment.
If you are struggling to afford key essentials such as food, there is help available. In this blog, we look at some of the practical things you can do, as well as where you can find more support.
Start by making a budget
Setting a food budget can help you to keep track of your spending and find areas where you might be able to cut down.
Check for any financial assistance programmes to help with buying groceries
If you are affected by cancer and are struggling to afford things like groceries, you may be entitled to get extra financial support. Depending on your situation, there are various benefits available to help with the additional costs that arise from having cancer, such as:
Understanding the support available to you could make all the difference when it comes to calculating your food budget.
Understanding what benefits you're entitled to can be complicated. For more information, call the free Macmillan Support Line on 0800 808 0000 to speak to a Macmillan financial guide. The line is open 7 days a week, 8am to 8pm.
Food shopping tips
1. Planning your meals
Before going shopping, it can help to check what's already in your cupboards, and make a meal plan for the week ahead. This will help you to avoid spending money on unnecessary items as part of your weekly shop.
You may find it helpful to:
write a list of what items you have in your cupboards, fridge and freezer on a piece of paper
use apps such as NoWaste to scan and track the dates on the items you buy each week.
2. Check the label
While you're shopping, you could try:
Comparing the price per unit. Larger packs don't always work out cheaper than smaller packs. Also, some discounts might still be more expensive than buying full-priced, cheaper brands.
Switching to supermarket own brands, if you normally buy premium branded items.
3. Easy recipe swaps
Reducing the amount of meat you buy is one way to make your budget go further. Try swapping meat products with high-protein alternatives such as lentils, beans or tofu.
4. Freeze food and reduce waste
If you have things in your fridge that are about to go out of date, these can often be frozen and used when you need them. You can do this for things like:
milk
fresh fruit and veg
bread items
butter
meat and fish.
5. Use frozen or canned foods
Buying frozen or canned ready chopped foods are a great way to save energy and time when cooking, while keeping costs down. Frozen or tinned foods often preserve a higher amount of vitamins than when bought fresh. They also make an easy option to cook with if you are low on energy. Other tinned items, such as beans, lentils and fish are a great way to add some easy protein while on a budget.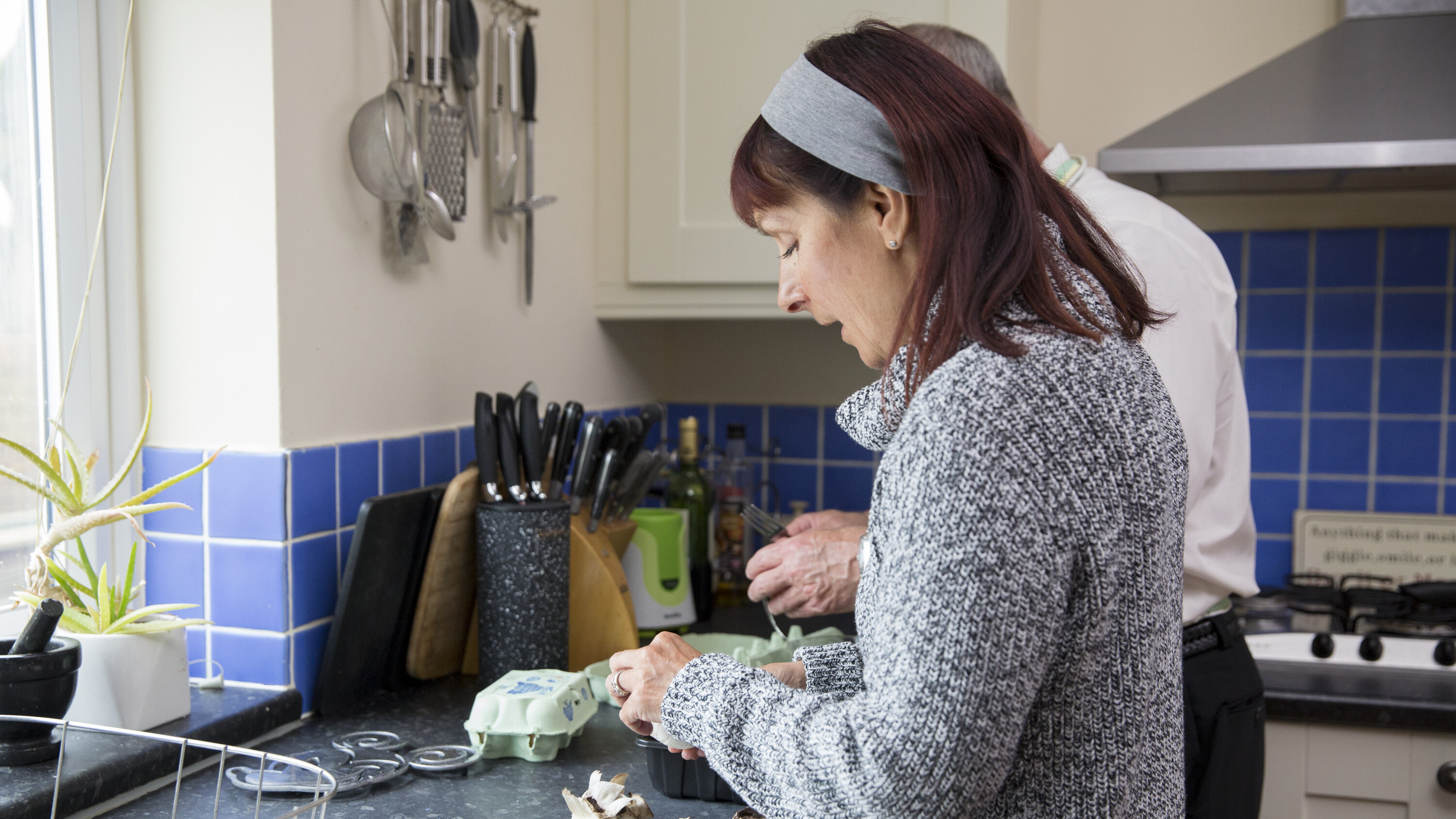 "Its all about small and subtle changes that will give you better outcomes" – Online Community member
What are some affordable foods that provide good nutrition for cancer patients?
Eating healthily can help with managing the side effects of cancer treatment. It can also help reduce your risk of cancer.
A healthy diet includes:
plenty of fruit and vegetables
unprocessed forms of protein, like beans, eggs or chicken
complex carbohydrates, such as sweet potatoes, brown rice or wholegrain bread.
A healthy diet has a low amount of:
processed meat, like sausages or salami
red meat, like beef
foods high in sugar, like breakfast cereals, biscuits and fizzy drinks
foods high in fat and salt.
See also:
Shopping list examples
1. Canned items
Canned vegetables and protein sources are a great way to save energy and cooking time, while keeping costs down. They also make an easy option to cook with if you are low on energy. Stock up on:
tinned fish, such as mackerel, tuna and salmon
tinned beans, such as kidney beans, butter beans and baked beans
canned lentils
tins, cartons or packets of soup
tins of mixed veg, such as green beans, carrots and sweetcorn.
2. Frozen items
Frozen vegetables and fruit are often cheaper than fresh. They also preserve just as many vitamins than when bought fresh, and have a longer shelf life.
Look out for:
frozen berries, such as raspberries or blueberries
frozen vegetables, such as peas, sweetcorn, green beans or broccoli
frozen fish
easy meal additions, such as frozen chips.
3. Cupboard items
Keep a stock of longer lasting items that can be used to bulk up a meal, or make an easy snack when you're low on energy. Ideas include:
eggs
spreads and toppings, such as peanut butter and mayonnaise
easy snack and dessert options, like custard, jelly, crackers and nuts
bread-based items, like crumpets, scones and wraps
ready-made sauces, like curry or Bolognese sauce
grains, such as pasta, rice and noodles.
Get more ideas for meals and shopping lists.
Affordable cancer diet ideas and recipes
Below are some free external resources with simple, low-budget recipe ideas that support a healthy diet:
See also:
What meals are easy to prepare when I don't have much energy from cancer treatment?
Extreme tiredness can be a common problem for people with cancer. Here is some practical advice to help save you money and time, if fatigue is a factor.
Cooking meals in batch
Try preparing double portions on days when you are feeling less tired and freeze them for when you need them.
Making multiple meals at once is more energy efficient than cooking separate meals. This is a good way to save money on fuel bills. It can also help reduce food wastage.
Try cooking simple meals
Cooking from scratch doesn't have to involve complicated recipes. You could try:
boiling potatoes for mash and serving with grilled sausages or veggie sausages
scrambled eggs or an omelette with cheese and mushrooms
porridge topped with full-fat yoghurt, fruit and nuts – or go savoury and top with a fried egg and sliced avocado
toast with toppings like peanut butter, cheese and tomato, or baked beans
quick soups with frozen vegetables like pea soup – these can be easier to eat it you have problems swallowing or digesting food, and don't require too much chopping.
Try making meals that only use a single appliance to cook. This not only saves your physical energy, but reduces energy costs too. For example, use the oven to bake a potato and roast some veg at the same time.
> Beyond the blender: recipe book for those with difficulty swallowing
Using a slow cooker or air fryer
Slow cooking is another easy way to save money and effort. Slow cooker recipes require minimum effort to prepare, and slow cookers cost about 5p per hour to run. On the other hand, cooking with an oven costs around 53p per hour.
Air fryers are another great option, particularly when you have less time. They cook food much faster than ovens, which makes them more energy-efficient to run.
You can compare running costs using an appliance energy calculator.
Other cooking tips:
If using a hob, try cooking using a lower heat. Boiling on a high heat uses more energy than simmering.
Keep tightly fitting lids on pans, as this will reduce the energy needed to cook a meal
Find what works for you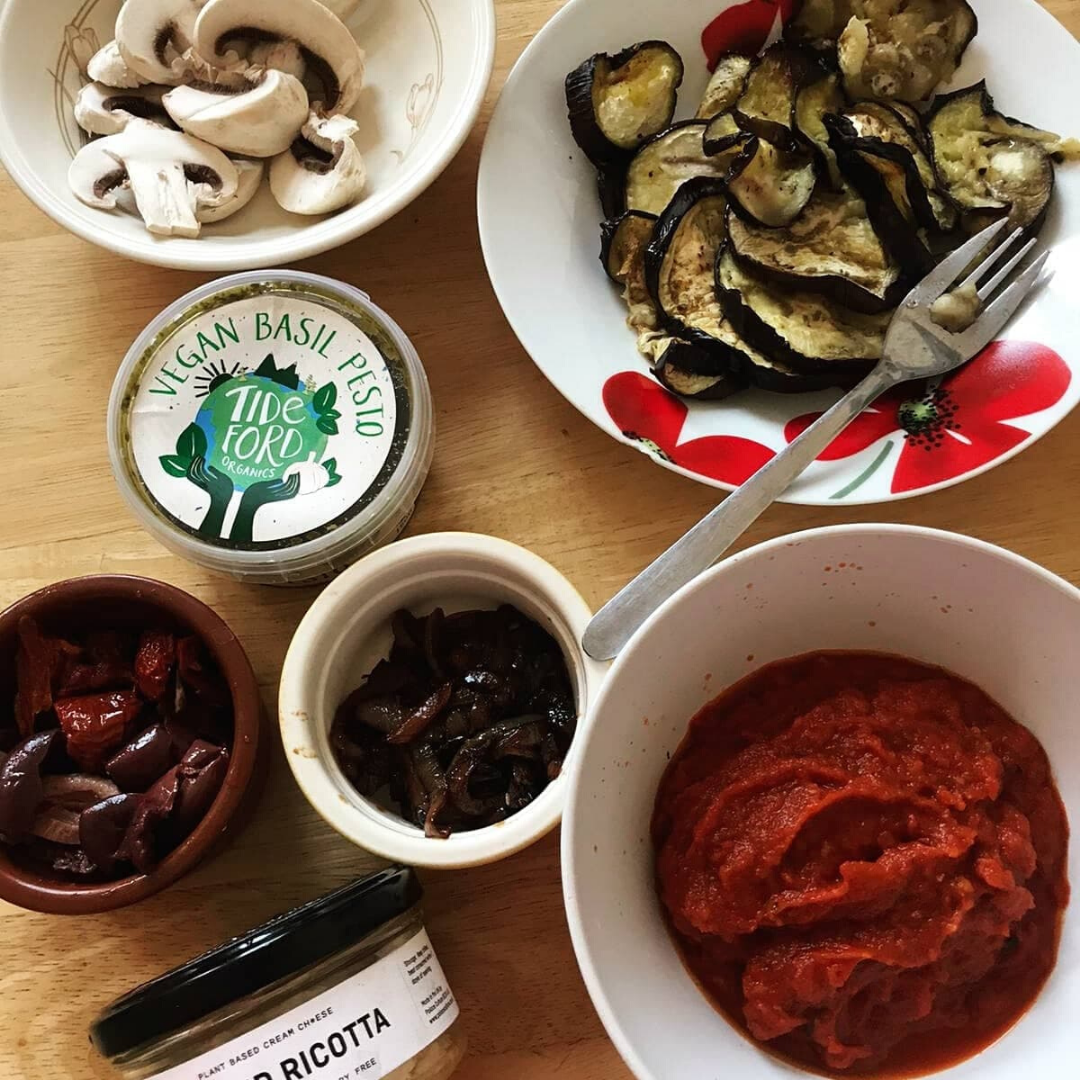 Are there any non-profit organisations that provide free healthy meals for cancer patients?
There are many volunteer organisations and charities that offer free or heavily discounted meals or cooking ingredients.
Apps offering free or discounted food
You can find free or heavily discounted food from bakeries, supermarkets, restaurants and even neighbours, by using apps designed to allow people to share unwanted food.
Some of these include:
Other places where you can find free or reduced ingredients include:
Getting help from food banks
If you need emergency help, you can get food from a food bank. For most food banks, you will need to get a referral first. You can do this by contacting Citizens Advice or by speaking to your GP or social worker, if you have one.
If you are having difficulties contacting your doctors to make a GP appointment, there are other ways to get help.

The festive period around Christmas and New Year can be a difficult time of the year for many. Macmillan is here to help. In this blog, you'll find tips and advice to help you around the holidays. And...

This initiative took a look at cancer rehabilitation services for patients across South East London. Nipa Patel who led the initiative shares the results as well as future aims.
Macmillan Support Line
The Macmillan Support Line is a free and confidential phone service for people living and affected by cancer. If you need to talk, we'll listen.