The ureters and renal pelvis are part of the urinary system. The kidneys filter the blood to remove waste products, which are made into urine (pee).
The urine collects in an area in the middle of each kidney. This area is called the renal pelvis. Urine then drains from each kidney through a long, muscular tube called a ureter. There are two ureters – one from each kidney. The ureters connect to the bladder, where urine is stored before being passed out of the body.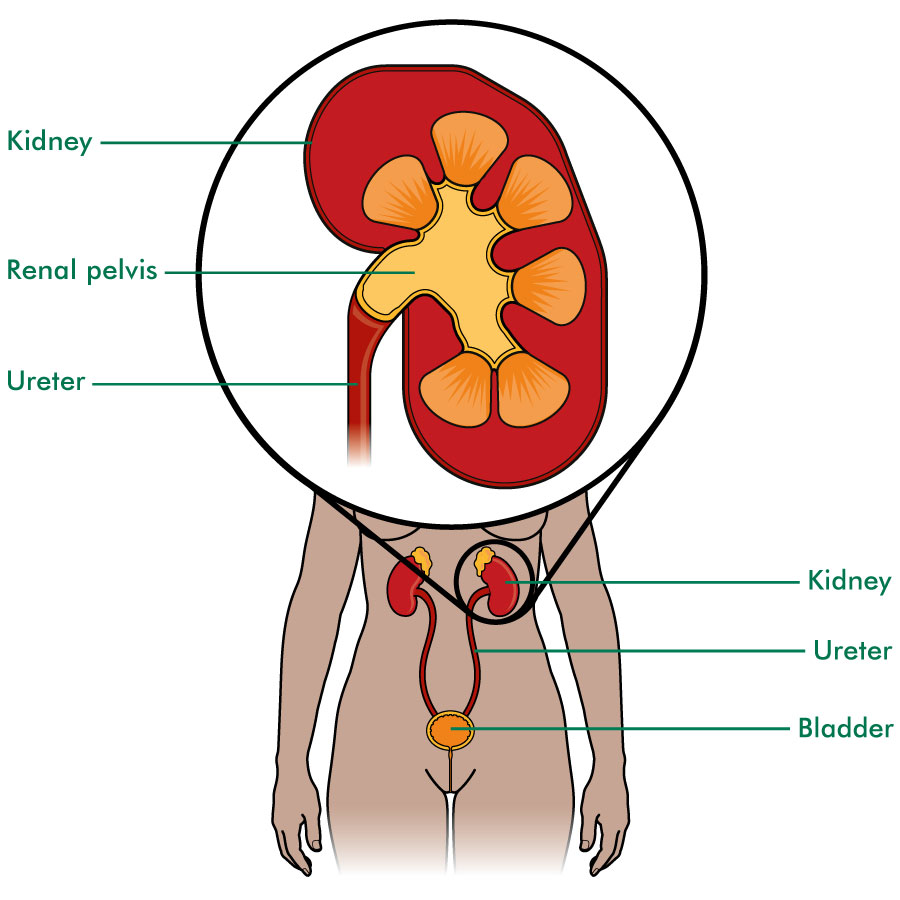 The ureters and renal pelvis are made up of layers of tissue. The inner lining is called the mucosa. This is covered by a layer of connective tissue, then a layer of muscle and finally a layer of fat.