Gall bladder cancer is rare. Just under 1000 people are diagnosed with it in the UK each year. It is rare in people under 50 and is most common in people over 75. It is more common in women than men.
We hope this information answers your questions. If you have any further questions, you can ask your doctor or nurse at the hospital where you are having treatment.
The gall bladder
The gall bladder is a small pouch that stores bile. Bile is a fluid that helps us digest food and break down fats. It is made by the liver and stored in the gall bladder. The gall bladder is connected to the small intestine and the liver by small tubes called the bile ducts.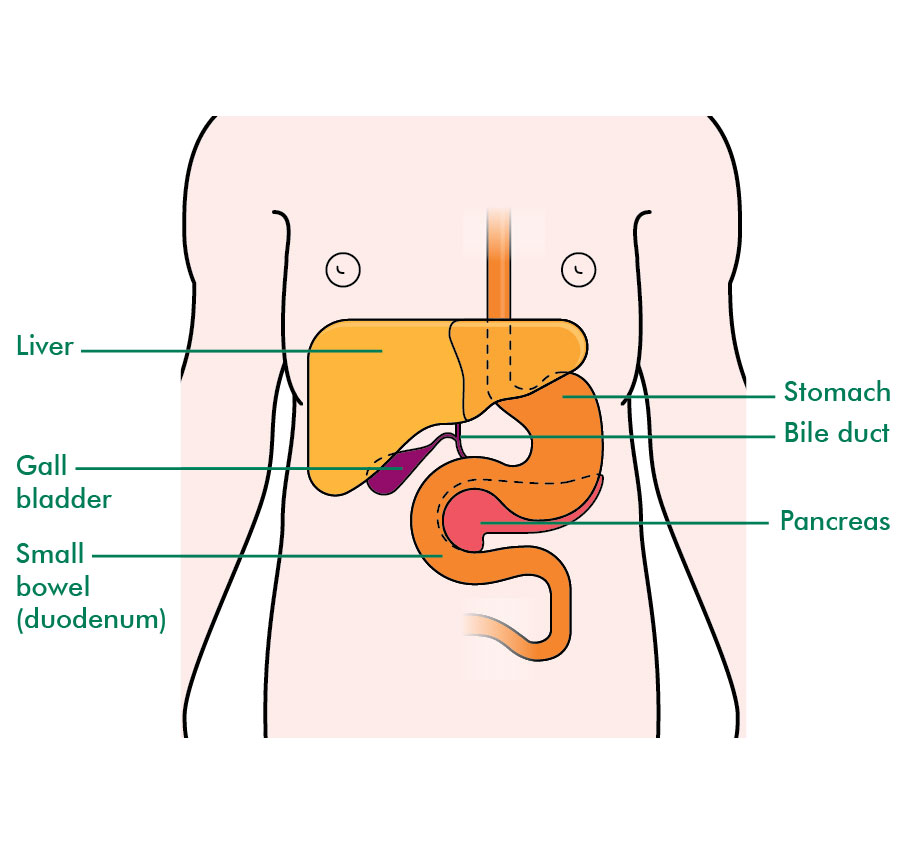 The gall bladder and the bile ducts together are called the biliary system. We have separate information about cancer that starts in the bile duct (cholangiocarcinoma).