Abnormal cells such as CIN usually affect a small area where the outer cervix meets the cervical canal. Most treatments aim to remove or destroy only this small area of abnormal cells. This means nearby healthy areas of cervix are not likely to be damaged.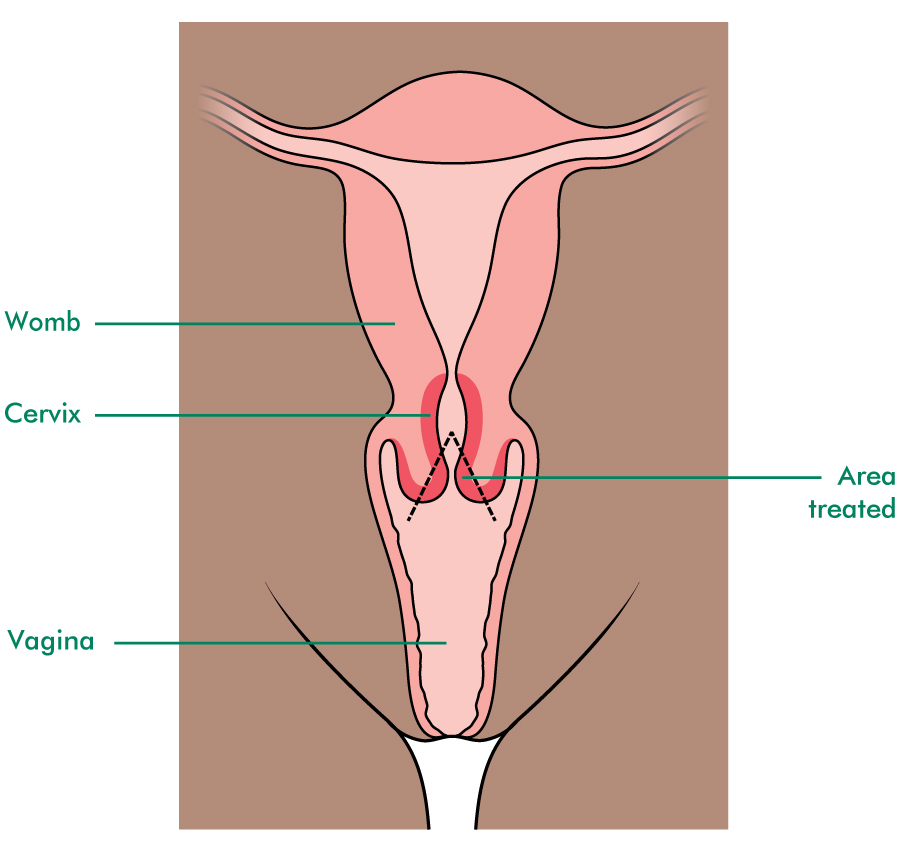 Treatments that remove the abnormal area include:
large loop excision of the transformation zone (LLETZ)
cone biopsy.
Treatments that destroy the cells in the abnormal area include:
laser therapy
cold coagulation
cryotherapy.
Sometimes, a type of surgery called a hysterectomy is used to remove the whole cervix and womb. This is not a common treatment for abnormal cells. Your doctor will explain if they think it is right for you.
We have more about having a having a hysterectomy in our cervical cancer information.