Whether your're up for taking on the Team Relay, 8 Mile Walk, 5k Fun Run or the full Marathon, the Belfast City Marathon offers something for everyone! You can make a difference today as part of Team Macmillan and help those living with cancer, live life as fully as they can.
About The Event
How to enter
It's really easy to sign up! Simply head to the official race website, and register for your place in any of the Belfast City Marathon Events.

Once you've had your registration confirmed, you can join Team Macmillan here. There's no minimum sponsorship, just raise as much as you can!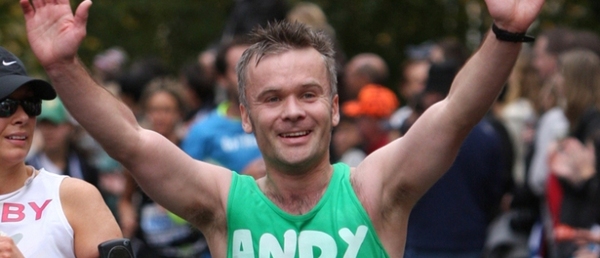 This event could raise £60,000 which could pay for 2 Macmillan social workers for a year.
Why should I join Team Macmillan?
Whichever way you choose to join, as part of Team Macmillan, we'll make sure you have:
Our bumper fundraising pack, access to our online training zone and loads of fundraising tips and tricks.
Your free Team Macmillan technical running vest or t-shirt, plus iron on letters to customise your kit.
Regular e-newsletters keeping you in the loop in the lead up to race day.
And of course... the loudest and most supportive cheerers on the course!
Most importantly we will provide you with a reason to put in those months of training and fundraising, because you know that your efforts are going towards improving the lives of people living with cancer in the UK
Why be part of the green team?
We want to use this amazing event to make a difference. We know cancer can affect everything; your body, your relationships, your money, everything. But we are here to help people live life, no matter what. We give them the support they need to hold on to who they are and what's important.

But we can't do it without you. Join Team Macmillan for the Belfast Marathon and we will treat you like the superhero you are from the moment you sign up through to when you cross the finish line.

Please note, you must be aged 18 or over to take part in the full marathon and aged 16 or over to take part in the team relay and walk. There is no minimum age for the 5K Fun Run, however, all entrants under 16 years of age, must be accompanied by one adult.
Please make sure you have read our Terms and Conditions before signing up.
Pandemic promise
Our main priority is the health and wellbeing of our participants, volunteers and colleagues. We're committed to keeping you up to date with information regarding your event as we receive it.
If your event is cancelled or postponed, we will be in touch to let you know what options are available to you. If you have any questions, you can email the team at running@macmillan.org.uk and we'll be happy to help.
Event Accessibility
For questions regarding accessibility at this event, please contact the event organisers.
Ready to join?
By joining us you'll know that you're helping improve the lives of people living with cancer in the UK today.
Volunteering
We need an army of cheerers to make this event special. If running is not your thing or you have any family and friends who'd like to come and support you on the day, we'd love them to join our volunteer team!