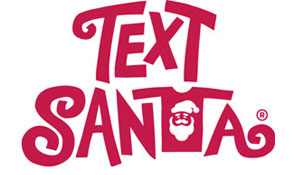 Macmillan was thrilled to have been chosen as one of the three charity beneficiaries of Text Santa, ITV's Christmas appeal for 2015 alongside Make-A-Wish® UK and Save the Children. To raise money and help families in difficulty at Christmas – including those affected by cancer—we encouraged everyone to take part in Text Santa Christmas Jumper Day on Friday 18 December, watch the ITV Text Santa programme and donate to the appeal. On the night, the appeal raised £8.5 million! Thank you for your generosity.
If you took part in Text Santa Christmas Jumper Day or any of our other fundraising activities, don't forget to pay in your money – and it's not too late to donate.
How your money will help
100% of the donations raised by this year's ITV Text Santa Christmas Jumper Day will be shared evenly between Macmillan Cancer Support, Make-A-Wish® UK and Save the Children. The money Macmillan receives will fund our nurses and other essential professionals so they can provide vital emotional, practical and financial support to people affected by cancer so they don't have to face it alone.
Macmillan nurses
We have over 3,000 Macmillan nurses like Wendy (pictured above in Portsmouth with Kate) working across the UK in hospitals and in the community. With expertise in pain and symptom management, and psychological support, they offer practical and emotional support to people with cancer. As cancer becomes more common, we need to fund more nurses to ensure everyone with cancer gets the support they need.
Find out more about our Macmillan professionals
Thank you for doing your bit in a Christmas knit.