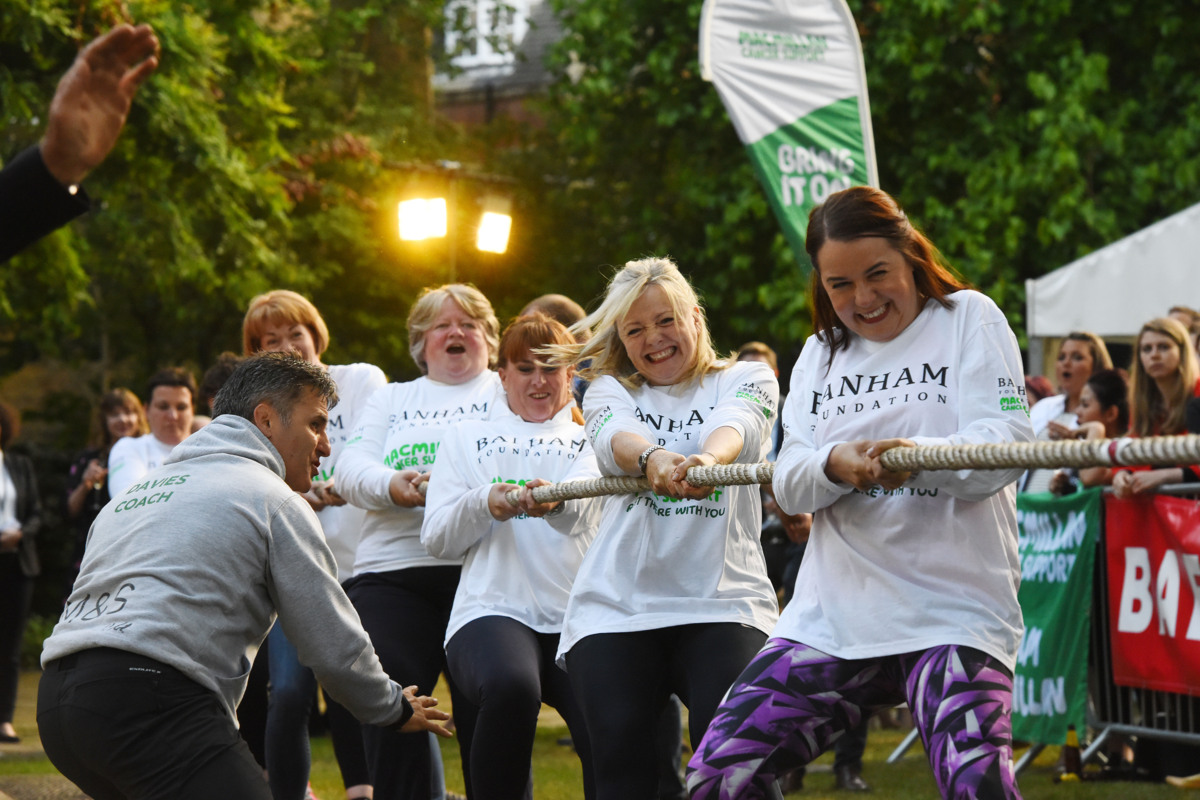 The 2023 Tug of War event
We'd like to thank each and every person who helped make this year's Tug of War one of our best yet. From our headline sponsor, the Banham Foundation, to every team who competed, and each guest who bought a ticket and took part in our evenings fundraising activities.
This event is now over 35 years old and has a rich history at bringing together amazing supporters from every community and industry to help raise money for people living with cancer. Through the generosity of those who donated directly, or who provided their time and services, over £130,000 was raised at the event which is enough money to fund two clinical nurse specialists for a year.
The highlight of the event is always the final competition where the House of Commons take on the House of Lords – a mighty battle where once and for all we are able to settle who are the champions of Parliament. Without the generosity of these parliamentarians who give up their time to support people living with cancer, the event would not be what it is, and we'd like to recognise and thank them for their outstanding contribution.
Next year's event
Although the dust from these mighty tug of war matches has only just settled, we're already busy working on an even greater 2024. From lining up our team building training sessions, to curating an delectable garden party menu, there are plenty of reasons why you should get in touch with the Macmillan Events team to explore signing a team up today.
To see what you missed out on this year, watch our highlights video below.