The testicles and male reproductive system
The testicles produce sperm and the hormone testosterone. They are the main part of the male reproductive system.
The testicles are two oval-shaped organs in the scrotum. The scrotum is a bag of wrinkly skin at the base of the penis. The testicles (sometimes called the testes) hang below the penis. They are the main part of the male reproductive system.
Testicles produce sperm which can fertilise a female egg to make a baby and they also make the hormone testosterone.
The structure of the testicle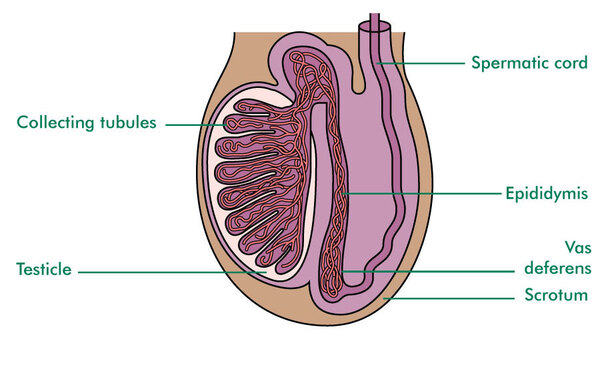 The male reproductive system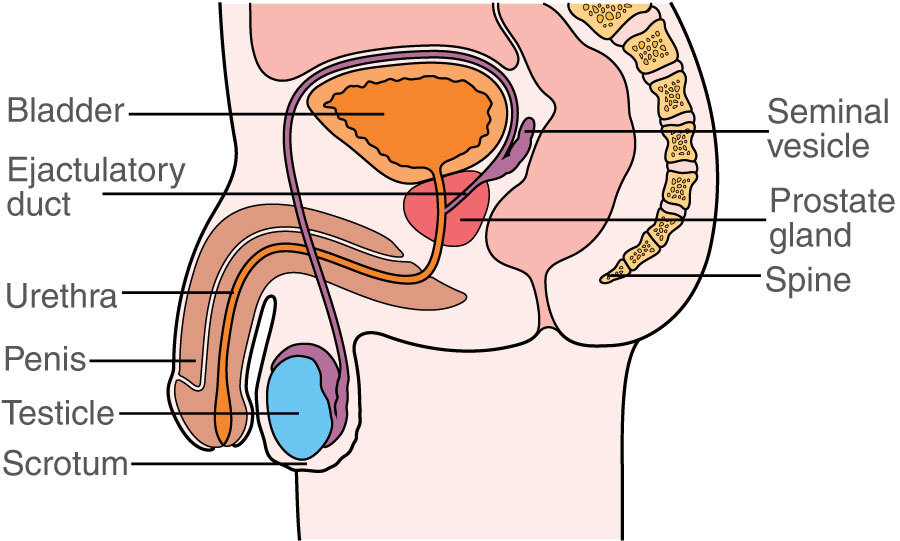 Sperm travel from the tubules inside the testicle to a tube called the epididymis. This feels like a soft swelling at the back of the testicle. The epididymis widens and becomes the vas deferens, which is part of the spermatic cord.
The spermatic duct joins a shorter tube, called the ejaculatory duct which connects to the urethra. The urethra is the tube from the bladder to the end of the penis that pee passes from.
Sperm from the testicles mixes with fluid from the prostate and another gland called the seminal vesicles. This forms a fluid called semen. When the penis is stimulated semen is forced (ejaculated) through the urethra out from the penis.
The testicles also make the hormone testosterone. Hormones are chemical messengers that help control different functions in our bodies.
Testosterone helps with:
your sex drive (libido)
getting an erection
having a deep voice
facial and body hair
muscle development
bone health.
Macmillan Cancer Support Line
The Macmillan Support Line offers confidential support to people living with cancer and their loved ones. If you need to talk, we'll listen.