Testicular cancer and the lymph nodes
The lymphatic system includes lymph nodes (glands). Sometimes, cancer cells spread to lymph nodes near to where the cancer started.
Sometimes, cancer cells from the testicles can spread to nearby lymph nodes. Lymph nodes are part of the lymphatic system. The lymphatic system helps protect us from infection and disease. It also drains lymph fluid from the tissues of the body, before returning it to the blood. The lymphatic system is made of fine tubes called lymphatic vessels. These lymphatic vessels connect to groups of lymph nodes throughout the body.
Sometimes, cancer cells from the testicles can spread to the lymph nodes at the back of your tummy (abdomen). These are called the retroperitoneal lymph nodes. They are just behind your bowel and in front of your spine. If testicular cancer cells spread, these are the lymph nodes cancer they are most likely to spread to.
You will have a CT scan to check if any of these nodes are larger than normal.
The retroperitoneal and pelvic lymph nodes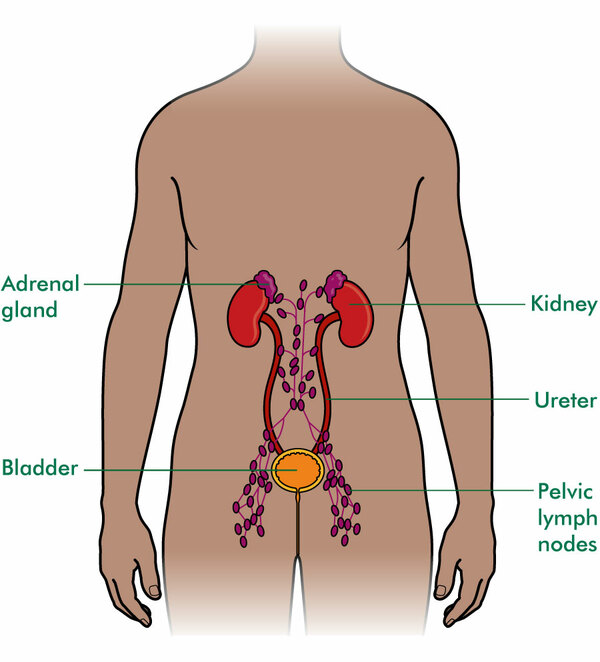 Macmillan Cancer Support Line
The Macmillan Support Line offers confidential support to people living with cancer and their loved ones. If you need to talk, we'll listen.