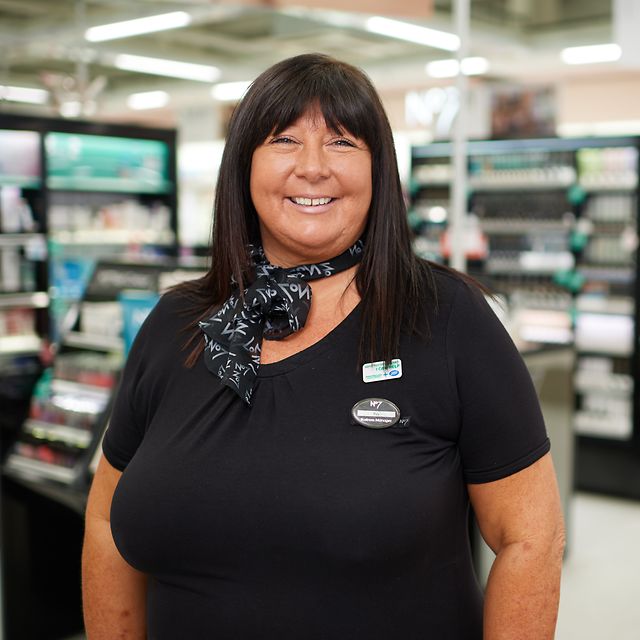 Support for people living with cancer
As part of our partnership with Boots, we're working with No7 to deliver bespoke training to No7 Beauty Advisors. We now have around 900 No7 Boots Macmillan Beauty Advisors (BMBAs), in selected Boots UK stores and virtually, to help people manage the visible side effects of cancer.
Whether it's defining sparse brows and lashes or adapting skincare routines, No7 BMBAs can provide face-to-face or virtual beauty and skincare advice and emotional support to help people to look and feel more like themselves again.
Our No7 BMBAs work closely with our Boots Macmillan Information Pharmacists (BMIPs) who are specially trained to understand cancer diagnosis and treatment. Our BMPIs can also help to answer any questions about medication or guide people to further sources of information and support. You can find a BMIP near you on Boots' store locator or book a virtual appointment here.
No7 Boots Macmillan Beauty Advisors are back in store to provide advice and support safely and in a way that is compliant with the latest Covid-19 guidance. Please check Boots' store locator to find a BMBA near you. Virtual telephone and video appointments with BMBAs are also still available - you can book a virtual consultation here.