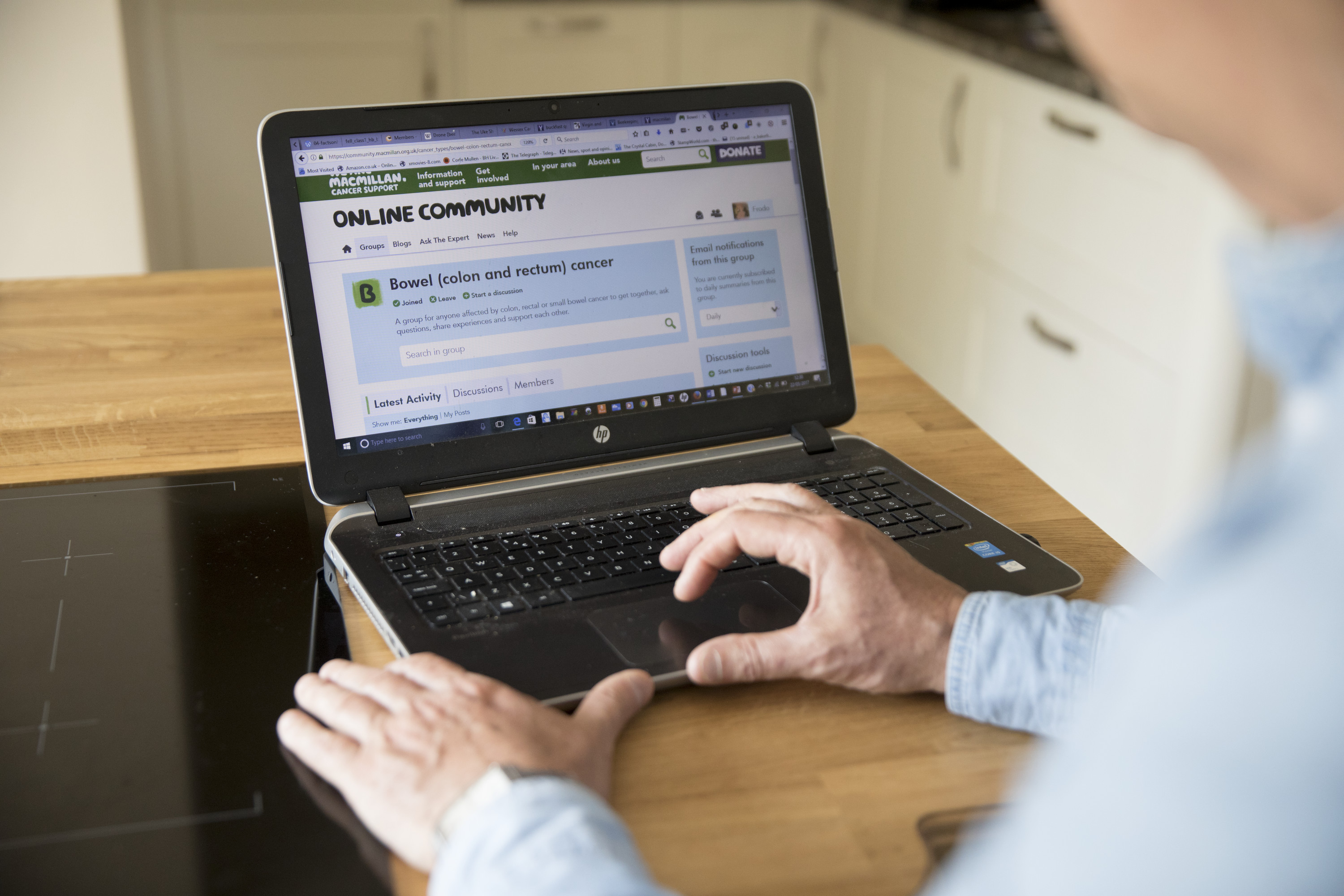 Macmillan Online community
Macmillan Online Community is a free online place for people living with or who are affected by cancer to chat about the issues affecting them.
About the Online Community
It is a safe environment where you can talk to people who have similar experiences to yours. Whether you are having tests, have just been diagnosed, or you are in treatment — or you're supporting someone who is. The Online Community is available 24 hours a day, 7 days a week.
Why join the Online Community?
Connect with people who are going through treatment, and who can give tips on everyday issues, or getting emotional support.
Get advice and tips from health professionals, trained volunteers, and Macmillan staff who are also active in the community.
Chat anonymously — we want the Online Community to be the space for you to talk about what's on your mind. We encourage you to keep your identity protected, and to protect the identity of those around you.
"I have to say that the support I received at that dark time was nothing short of wonderful"

A Community member's story