External beam radiotherapy is given from a radiotherapy machine outside the body.
This treatment is normally given as a number of short, daily treatments in a radiotherapy department. These are called treatment sessions or fractions. It is given using a machine that looks like a large x-ray machine or CT scanner. There are different types of radiotherapy machine. The most commonly used machine is called a linear accelerator (LINAC).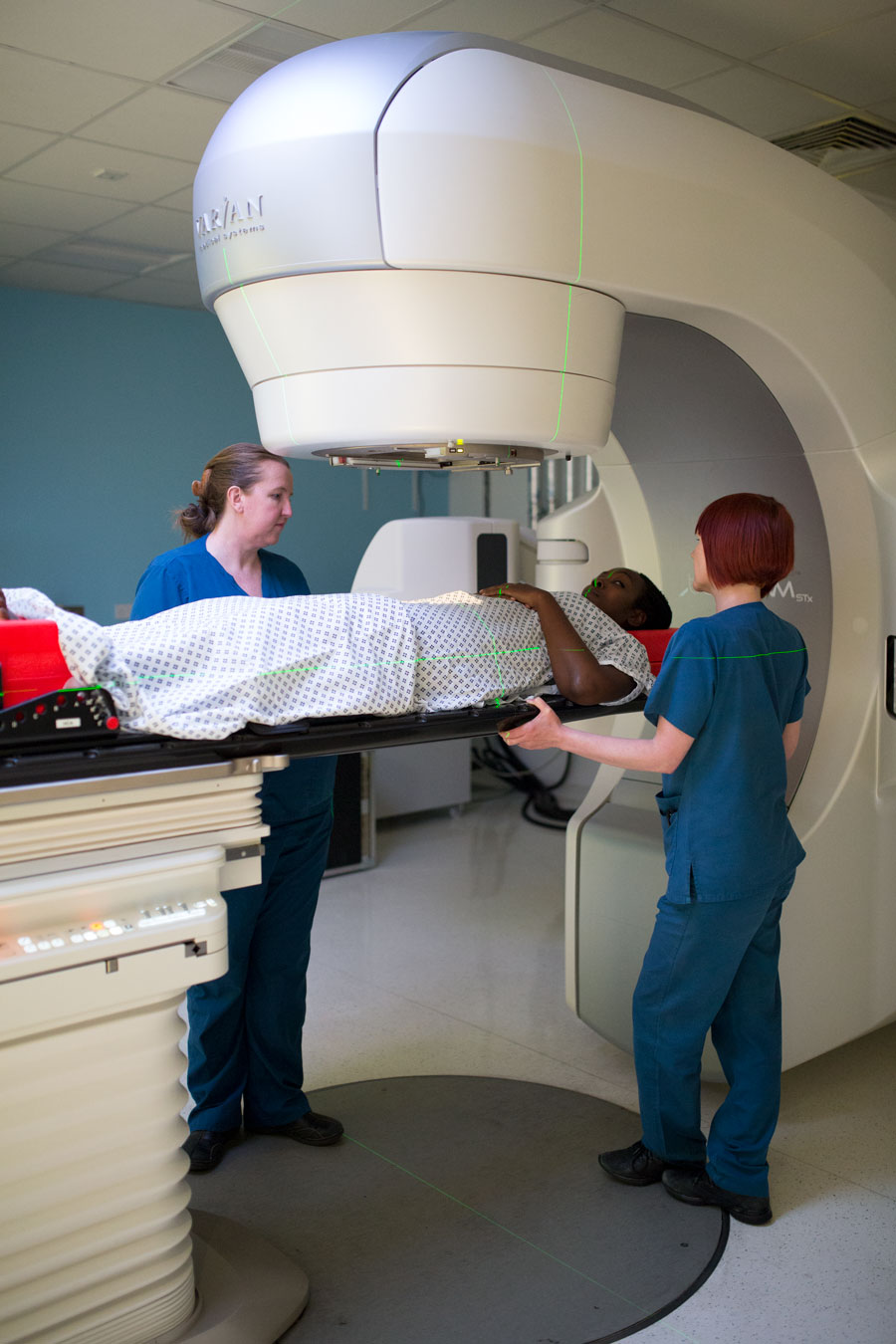 You usually have external beam radiotherapy as an outpatient. The number of treatment sessions you have will depend on the type of cancer you have and the aim of the treatment. Your doctor, radiographer or nurse will explain the treatment plan to you. This includes how many treatment sessions you will have, and when you will have them.