Tumours in the parathyroid glands are usually non-cancerous (benign). Rarely, a parathyroid gland tumour is cancer. This information is about cancer of the parathyroid glands.
We also have information about thyroid cancer, which is a different type of cancer and is treated differently.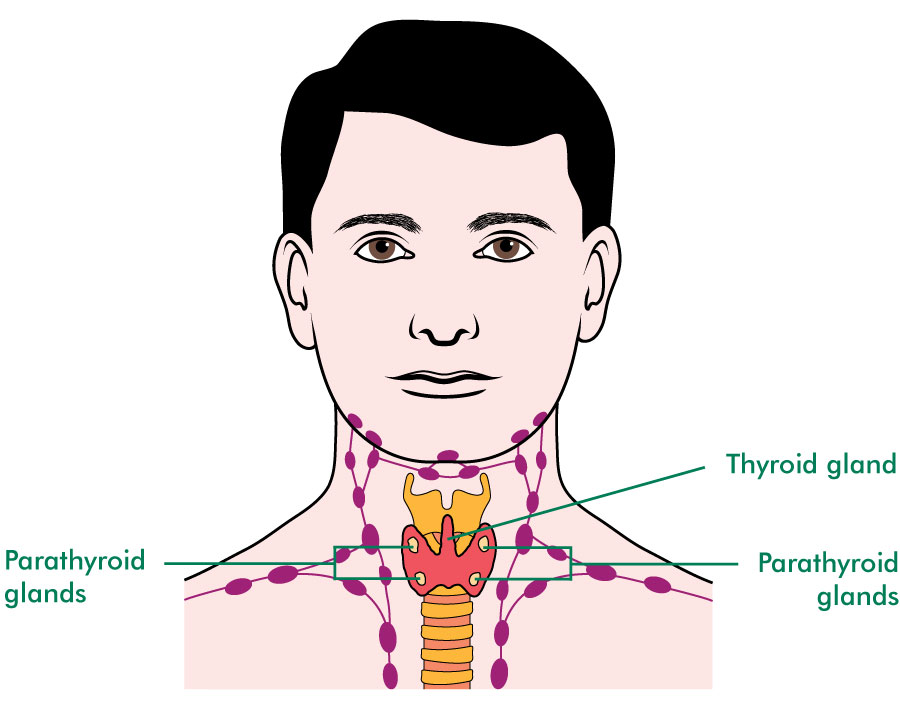 There are four small parathyroid glands near the thyroid gland in the front of the neck. Although the thyroid gland and the parathyroid glands are close to each other and have similar names, they are different and do different things.
Parathyroid glands are part of the endocrine system. This system makes chemicals called hormones, which help control many of the body's functions.
Parathyroid glands make parathyroid hormone (PTH), which helps control calcium levels in the blood. Calcium helps your muscles and nerves work, builds strong bones and helps your blood clot.
Most of the calcium in the body is stored in the bones. PTH makes the bones release calcium into the blood. When calcium levels in the blood are high, the parathyroid glands produce less PTH and calcium levels drop.