Cancer affects many people who work, as the diagram below shows. By 'working age' we generally mean people aged from 16 to 64. But because of the data available, some of the figures below are for people aged 15 to 64.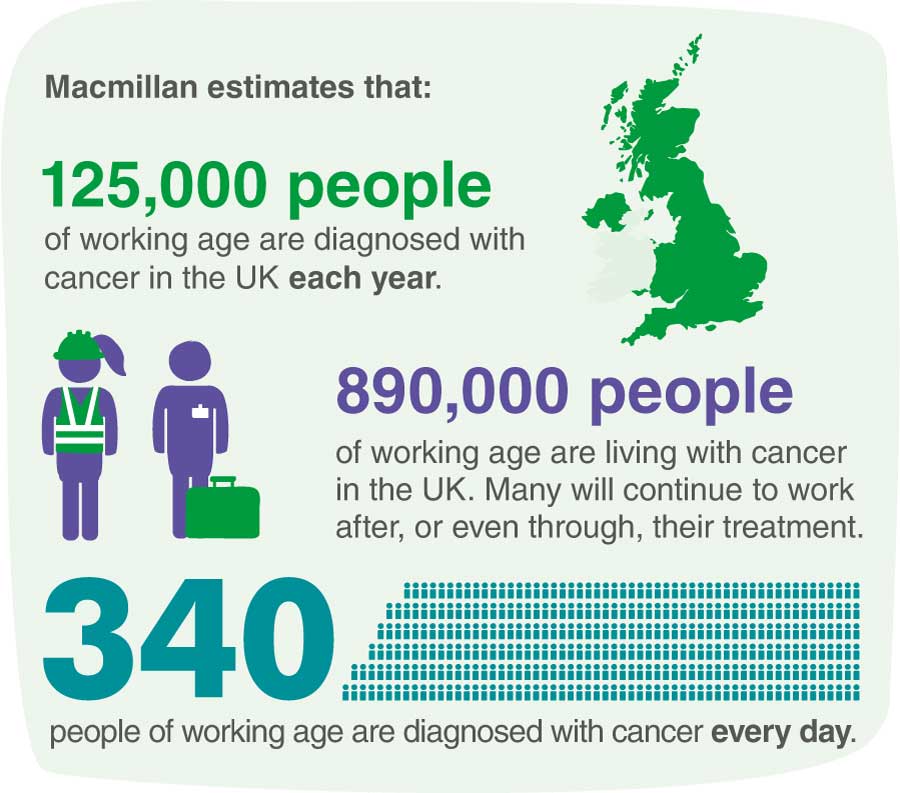 It is not only employees living with cancer who are affected. Employees who are carers may also need to change how or when they work. A carer is someone who provides unpaid support to someone who could not manage without this help. Macmillan estimates that more than 125,000 people of working age are diagnosed with cancer each year in the UK. 'Working age' generally means people aged from 16 to 64. It also estimated that there are around 700,000 employees in the UK caring for someone with cancer.
But employers can make a huge difference to the working lives of people affected by cancer. This can often be done by making reasonable adjustments to the workplace or working patterns. More than two thirds of organisations that make these adjustments consider them to be easy.