Lace-up your walking boots and take on some seriously scenic hiking routes for Macmillan.
Whether you choose to walk, hike, trek or ramble, we have everything you need to help you enjoy your event, reach the finish line, and support our vital services.
Hiking for Macmillan
It's as easy as ready, steady, go...
Your hiking stories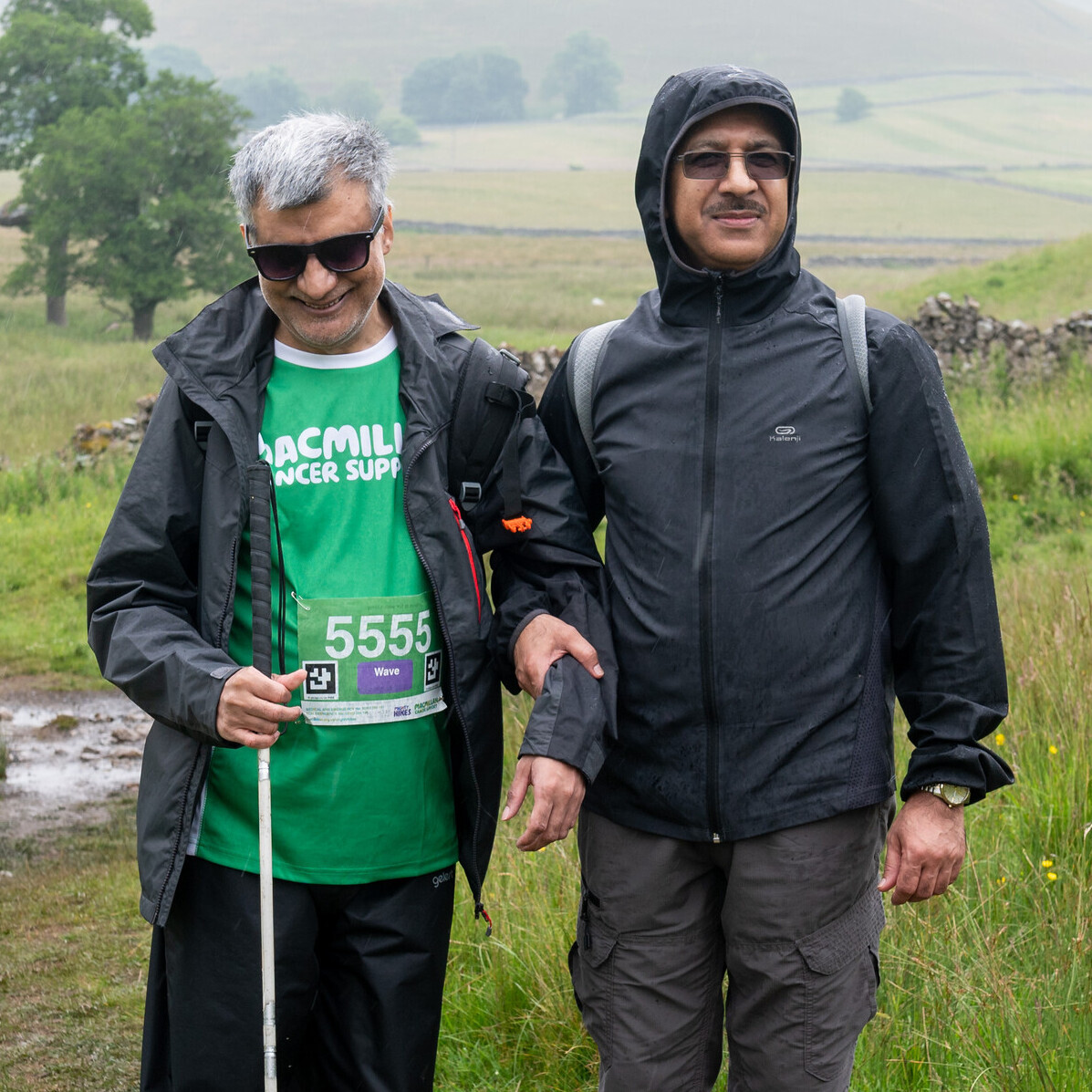 Khalid
Khalid hiked 13 miles for Macmillan in July 2021. Since the age of 7 he has had no vision. Khalid was able to complete the Yorkshire Dales Mighty Hike with a sighted assistance.

"I've been wanting to fundraise for Macmillan for a while, but kept saying to myself, 'Ok, after lockdown finishes, after Covid. Then I heard about Captain Tom Moore and I thought if he can do this now, why am I sitting around?'"