About The Event
Founded in 1989, the Macmillan Dorset Bike Ride is organised by volunteers of the Dorset Bike Ride Fundraising Group on behalf of Macmillan Cancer Support.
Set in the amazing Dorset countryside, cyclists are offered a choice of four circular rides suitable for all levels of cycling, 38, 48, 63 or 100 miles, starting and finishing at Corfe Mullen recreation ground Badbury View Road.
This is a charity bike ride and although there is no minimum sponsorship pledge, entrants can set up their own JustGiving page to help raise additional funds for Macmillan Cancer Support here (Dorset Bike Ride - Make a fundraising page). To date the event has already helped to raise over £1.5 million for Macmillan, so come and join us for the 33rd Macmillan Dorset Bike Ride on Sunday 04 July 2021 as we cycle towards the £2 million mark!
How to enter
Please visit the official Macmillan Dorset Bike Ride website to sign up and for more information including route details and FAQs.
Ready to join?
By joining us you'll know that you're helping improve the lives of people living with cancer in the UK today.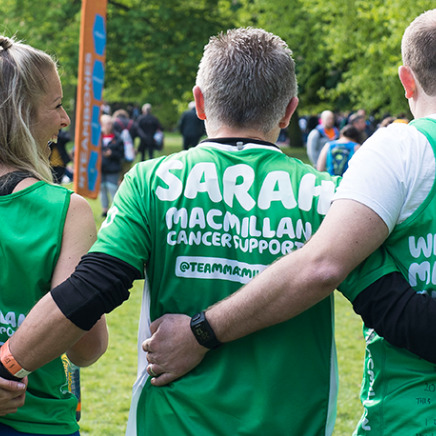 Are you looking for a different event?
If this event doesn't quite fit the bill, there are loads more to chose from. Go back to the events listing to find the perfect event for you.
View all events