Macmillan Charity Raceday
About This Event
On Saturday 12 June you'll have the chance to watch some of the most exciting races in the horse racing calendar at the biggest and oldest charity racing event in the UK, the Macmillan Charity Raceday. Taking place at York's famous racecourse, one of the most prestigious in the world, this is the perfect day out while supporting people living with cancer.
As part of our fundraising activities this year we have launched an online auction that will run until Saturday 12 June and will close at 5pm. To check out the amazing auction prizes available; from dream getaways to gin tasting and fashion items, head to www.macmillanauction.com.
Since the Macmillan Charity Raceday first launched in 1971, over £9 million has been raised for Macmillan, with last year alone raising £650,000! This incredible amount has allowed Macmillan to do whatever it takes for those living with and affected by Cancer, providing physical, emotional and financial support.
Ernest Cooper and Macmillan Ride of Their Lives
For 2021 our famous Ernest Cooper Macmillan Ride of Their Lives will return on Friday 24 September. Last year our 12 brave amateur riders raised an incredible £340,000 for people affected by cancer with all their hard work, training, and dedication leading to one of our best races ever. Find out more about this year's riders and how you can support them by visiting their page on JustGiving.
Virtual horseracing
If you're looking for an activity to do with your friends and family, then why not check out our brand-new Virtual Horse Racing game! This fun activity brings the thrill of horse racing to you as you and your friends try to guess who will win each race. This game doesn't involve any money but why not come up with some fun prizes for each winner, like one winner making a rule for everyone else for the rest of the game, or getting out of doing the dishes for the day. Find out more about our Virtual Horse Racing game here.
This event has raised over £9 million 
Silent auction and sponsorship
We will be holding a silent auction at the Macmillan Charity Raceday where there will be a range of amazing prizes to be won. Keep an eye on this page to find out more information about the prizes and when the auction website goes live.
If you would like to donate to our silent auction, please get in touch with the Supporter Events team on 020 7840 4800 or YorkRaceDay@macmillan.org.uk.
Frequently answered questions
Here are some answers to the most FAQs about the Macmillan Charity Raceday.
Ready To Join
By joining us at the Macmillan Charity Raceday you'll know that you're helping improve the lives of people living with cancer in the UK today.
See Other Events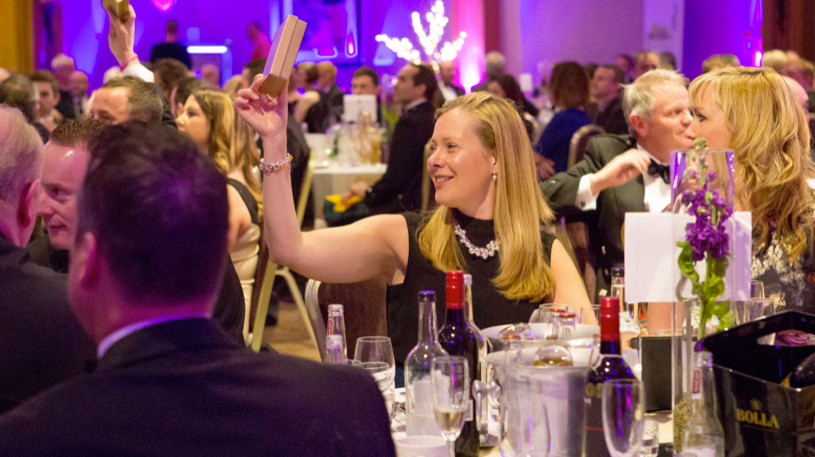 See other philanthropy events
Our philanthropy events are an opportunity for people who are interested in our services to find out more about current and new ways we help people living with cancer while offering a way for people to support specific projects.
See other events