The thymus gland is in the chest between the lungs. It makes white blood cells (T lymphocytes) which are part of the immune system and help fight infection.
The thymus gland is in the chest, between the lungs and behind the breastbone (sternum). It is just in front of, and above, the heart.
The thymus makes white blood cells called T lymphocytes (also called T cells). These are an important part of the body's immune system, which helps us to fight infection. The thymus produces all our T cells before we become teenagers. It gradually becomes less active and eventually gets smaller and is replaced by fat tissue. The thymus also produces a hormone called thymosin that helps make and develop T cells.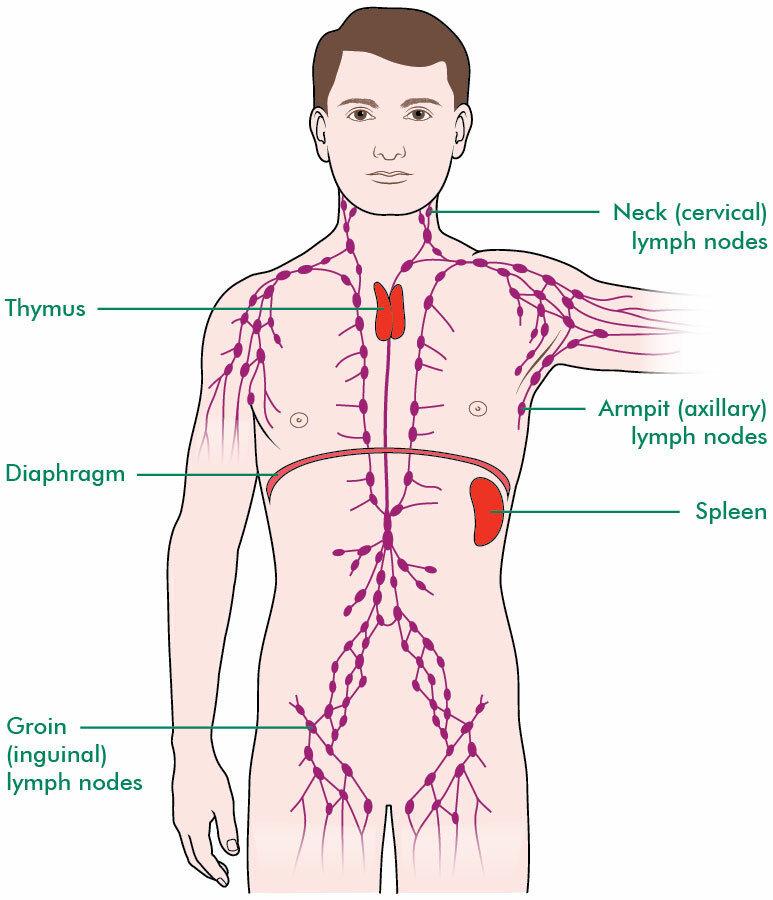 Macmillan Cancer Support Line
The Macmillan Support Line offers confidential support to people living with cancer and their loved ones. If you need to talk, we'll listen.
Online Community
An anonymous network of people affected by cancer which is free to join. Share experiences, ask questions and talk to people who understand.
Help in your area
What's going on near you? Find out about support groups, where to get information and how to get involved with
Macmillan
where you live.