Ravinder on ethnicity and cancer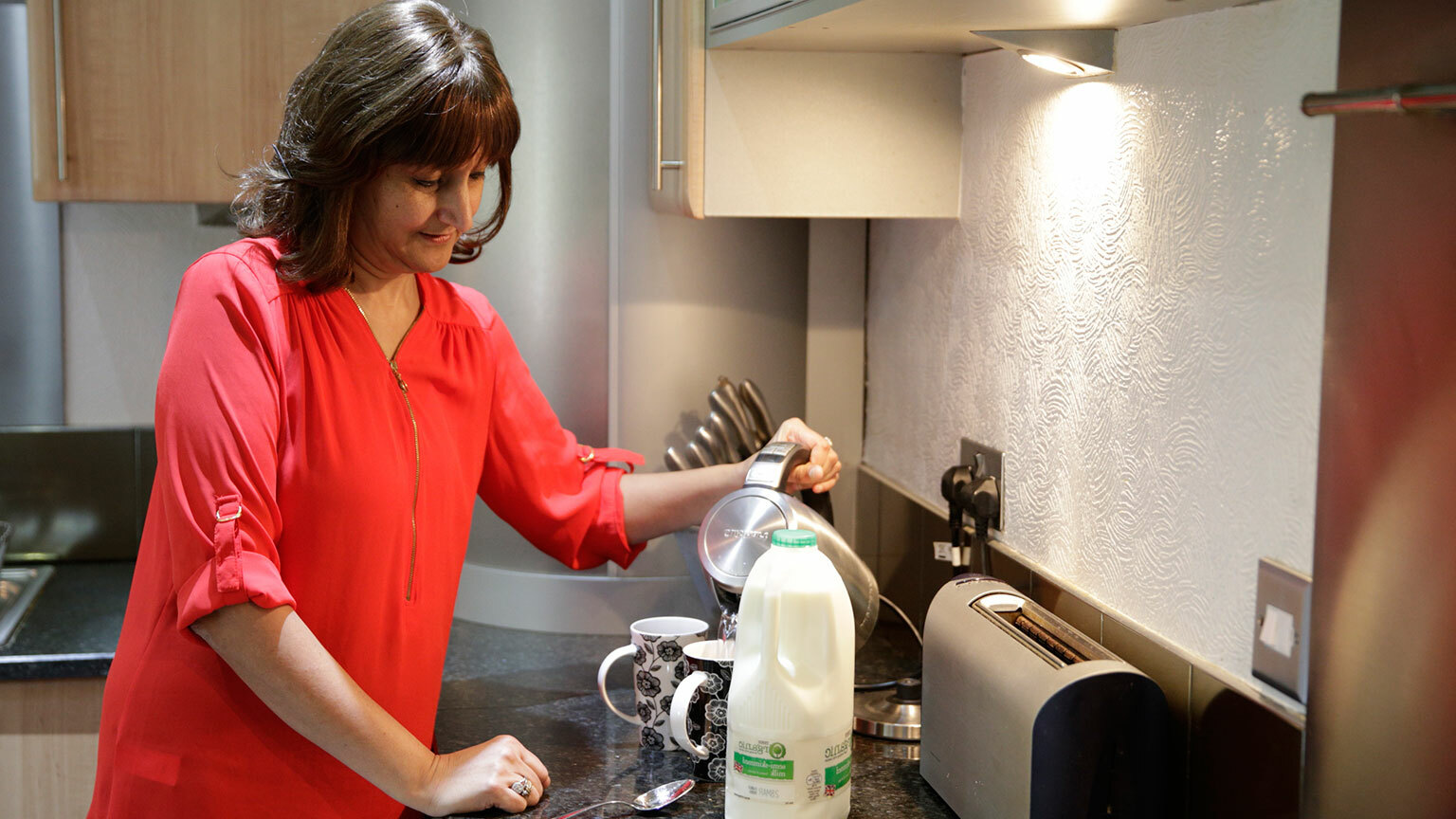 After going through breast cancer herself, Ravinder decided to raise awareness of cancer in her local Asian community. Ravinder feels that cancer is still treated as a taboo subject among Asian communities, and she wants to help women become more aware of any changes in their bodies so that they can be diagnosed and treated earlier.
'You have to be careful and not ashamed when it comes to your health.'
My viewpoint is that there is a real problem in the ethnic Asian community when it comes to cancer. A lot of them, especially the older people, just don't know what the illness is or how life-threatening it can be. Living in an Asian community and having cancer is very, very hard because it's almost like a taboo subject.
Some of the Asian community think of cancer as being a punishment from God. They still think that you are being punished. They use words explaining that they think someone with a disease like cancer, must've done something wrong in a former life. They feel like it's something to be ashamed of. It is completely taboo. There is not the worry about health, instead it is a worry about what people will think. That is the wrong attitude to have. Who cares what people think? People genuinely feel embarrassed. A lot of our Asian people don't come forward, when they could be diagnosed much earlier and therefore their lives saved. I was public about my cancer because I believe it is nothing to be ashamed of. I am passionate about that. If you think something is wrong then it has to be found and be dealt with as quickly as possible. People need to get as much information as possible.
'There's nothing to be ashamed of.'
I found that I couldn't talk openly to the Asian community about my diagnosis, but then I felt that I needed to talk about it, because you're raising awareness for other ladies out there. There's nothing to be ashamed of. I try to go to our temples and raise awareness there in small groups. I try to have one-to-ones with these women, so that they are aware of any changes in their bodies. And by communicating with them, my confidence has grown too. I get huge satisfaction from it.
Cancer has definitely changed me. I am stronger and more confident in myself and I am more passionate about people in the community feeling safe to talk about cancer and understand it.
How we can help
Macmillan Cancer Support Line
The Macmillan Support Line offers confidential support to people living with cancer and their loved ones. If you need to talk, we'll listen.
Online community
A network of people affected by cancer which anyone can join at any time. It's anonymous, and free to join.
Local Support Groups
If you need to talk about your cancer experience, there are over 900 Macmillan local support groups in the UK
.
Online Community
An anonymous network of people affected by cancer which is free to join. Share experiences, ask questions and talk to people who understand.
Help in your area
What's going on near you? Find out about support groups, where to get information and how to get involved with
Macmillan
where you live.