What happens when you chew and swallow?
Cancer treatment can cause difficulties with chewing and swallowing. There are three stages of swallowing, which happen in the mouth, throat and gullet.
Chewing and swallowing
Treatment for head and neck cancer can change the way you chew and swallow. This can affect how you eat and drink after your treatment.
Chewing prepares food in the mouth to make it easier to swallow. You put food in your mouth and close your lips to keep it in. The tongue moves the food around in the mouth. Saliva moistens the food and your teeth break it down until it forms a soft, moist ball, that is ready to swallow. The moist ball of food is called a bolus.
Swallowing happens in three stages. These are shown in the following diagrams. We have used numbers to show what happens at each stage. The food bolus is shown as green in the diagrams.
Eating difficulties can be caused by problems at one or more of the following stages.
Mouth (oral) stage of swallowing
When the food bolus is ready to be swallowed, the tip of the tongue squeezes against the roof of the mouth. This moves the food to the back of the throat (pharynx).
The soft palate moves up, closing the gap between the nose and mouth. This stops food from passing into the nose.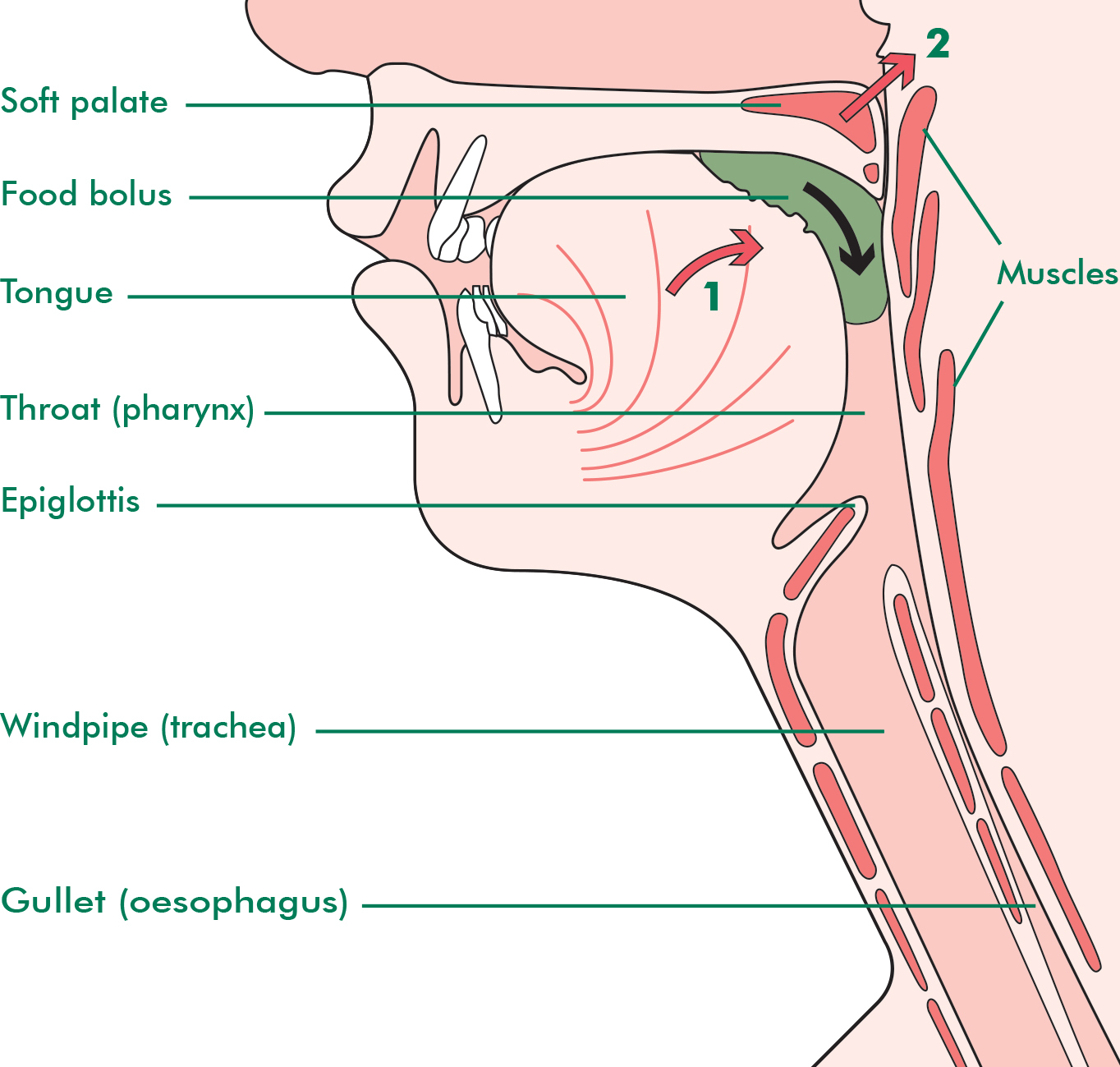 Throat (pharyngeal) stage of swallowing
As food moves into the throat, the muscles in the base of the tongue and throat (pharynx) squeeze together. This moves the bolus of food down.
Your voice box (the larynx) lifts in your throat. A flap of tissue called the epiglottis moves to close the airway. This stops food going into the airways and lungs. The vocal cords close and the voice box moves upwards to further protect the airway. The gullet (oesophagus) then opens.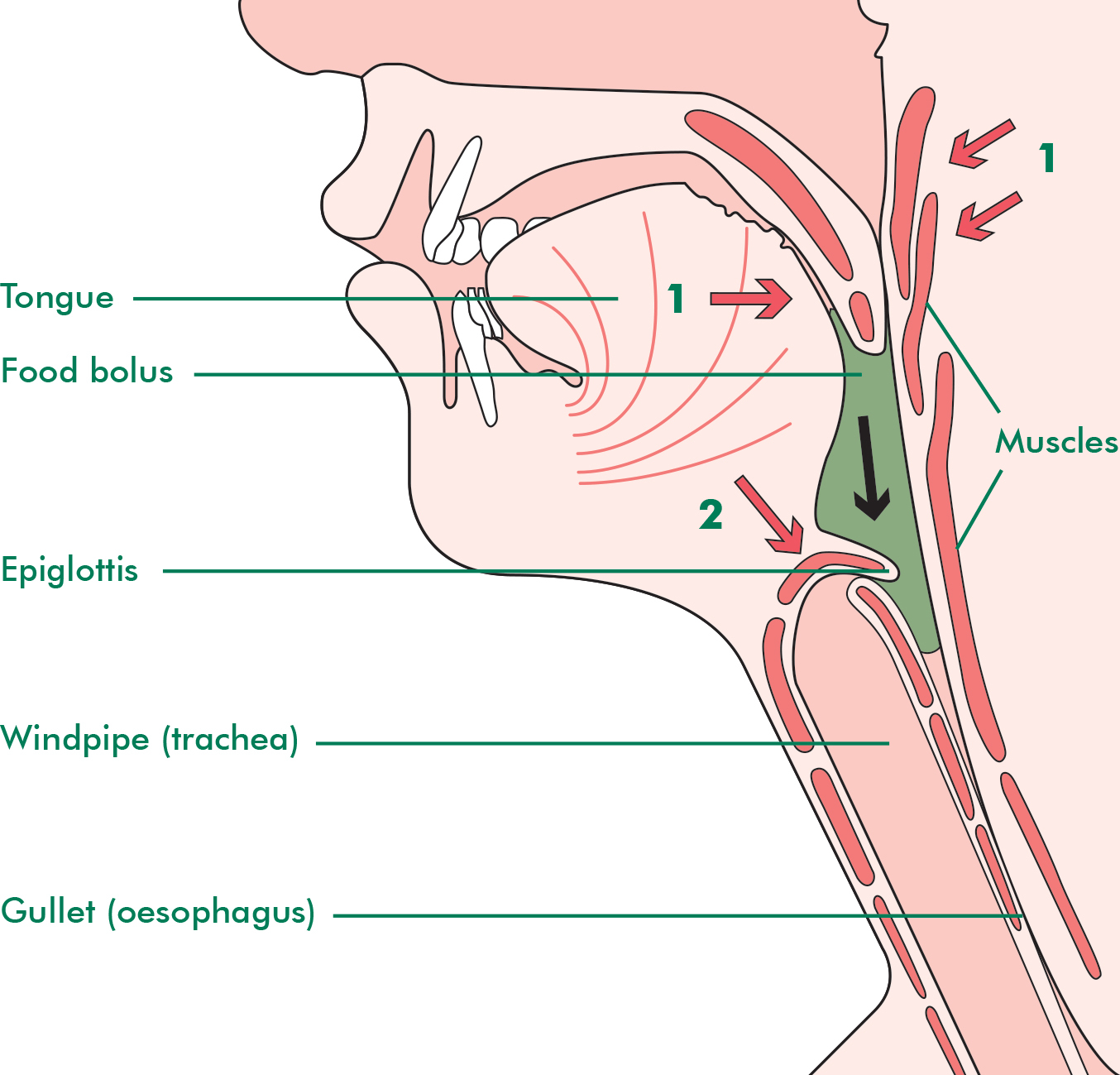 Gullet (oesophageal) stage of swallowing
Muscles in the gullet squeeze and relax, pushing food down towards the stomach.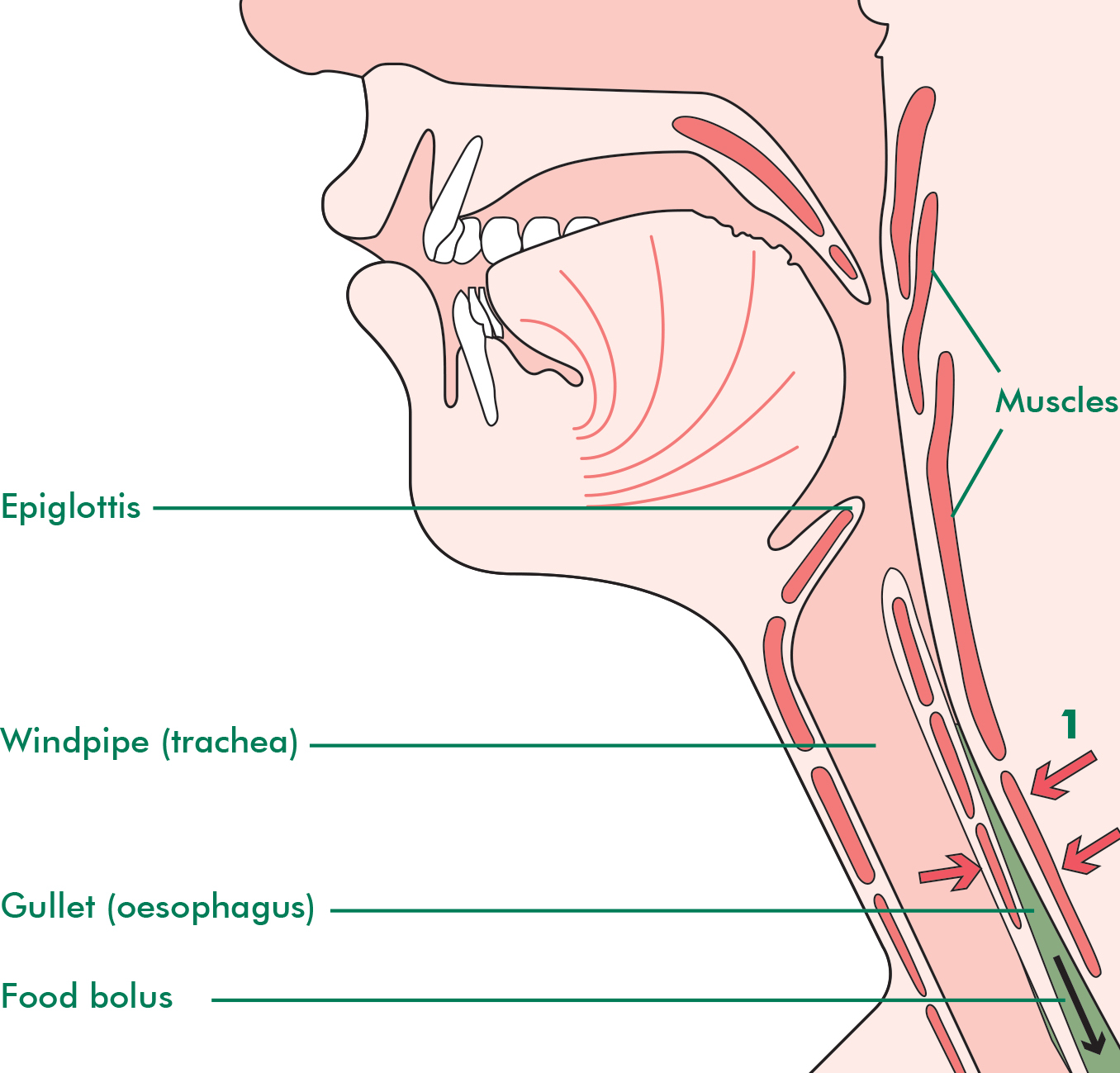 Macmillan Cancer Support Line
The Macmillan Support Line offers confidential support to people living with cancer and their loved ones. If you need to talk, we'll listen.