Our superb supporters raised a record £247.7 million in 2017.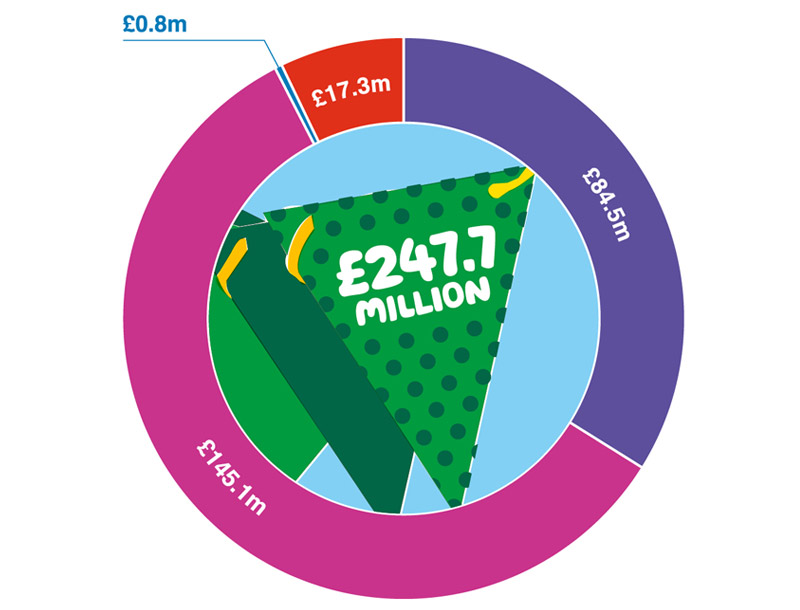 Legacy income - £84.5 million
This is from people leaving a gift to us in their will.
Donation income - £145.1 million
Local fundraising committees £4.5 million
Fundraising events £59.3 million
Corporate income £22.2 million
Philanthropy £6.8 million
General donations £13.7 million
Direct marketing £36.7 million
Donated services and facilities 1.9 million
Grant income - £0.8 million
This income comes from specific grants given to support Macmillan initiatives.
Income from trading activities - £17.3 million
This includes income from our raffles and lotteries, fundraising committee sales and our online shop, licensing and other commercial activities.
Total fundraised income £247.7 million
Investment income £5.0 million
Total income £252.7 million