If the cancer is at an early stage, surgery may be used with the aim of curing the cancer. There are different types of operations used to treat oesophageal cancer. The operation you have will depend on the size and position of the tumour. You may need to stay in hospital for a few weeks for some types of surgery.
Your doctor will talk to you about the most appropriate type of surgery for your situation. It's important to discuss the operation fully with your doctor before it happens. It may help to make a list of any questions you want to ask.
Types of surgery
There are two main types of operation:
Oesophagectomy
The part of the oesophagus containing the cancer is removed. The stomach is then pulled up and joined to the bottom of the oesophagus.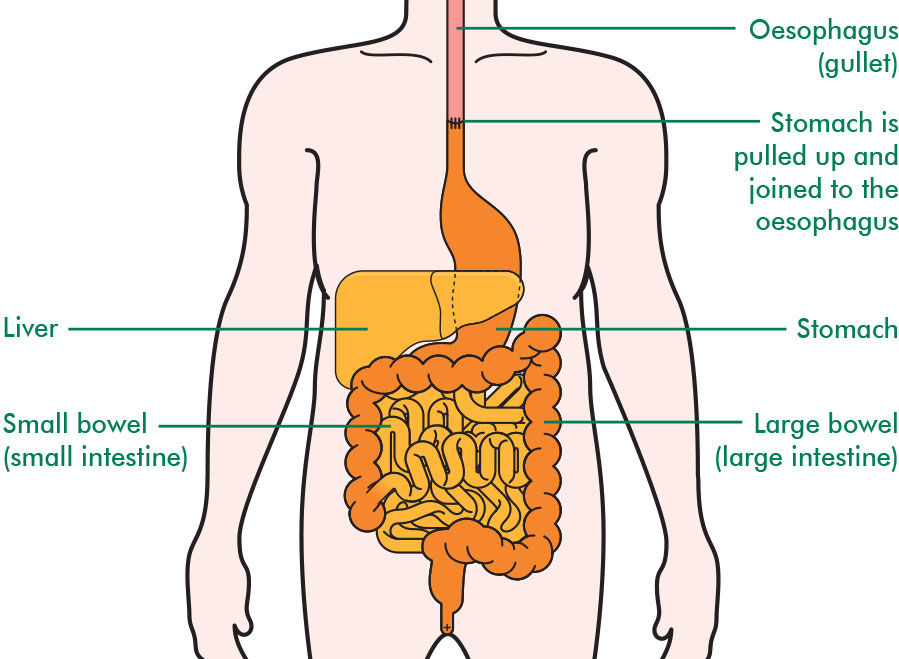 Oesophago-gastrectomy
If the cancer is in the lower part of the oesophagus, or if it has grown into the stomach, you will need to have the top of your stomach removed along with the affected part of the oesophagus. The oesophagus and remaining stomach are then joined together.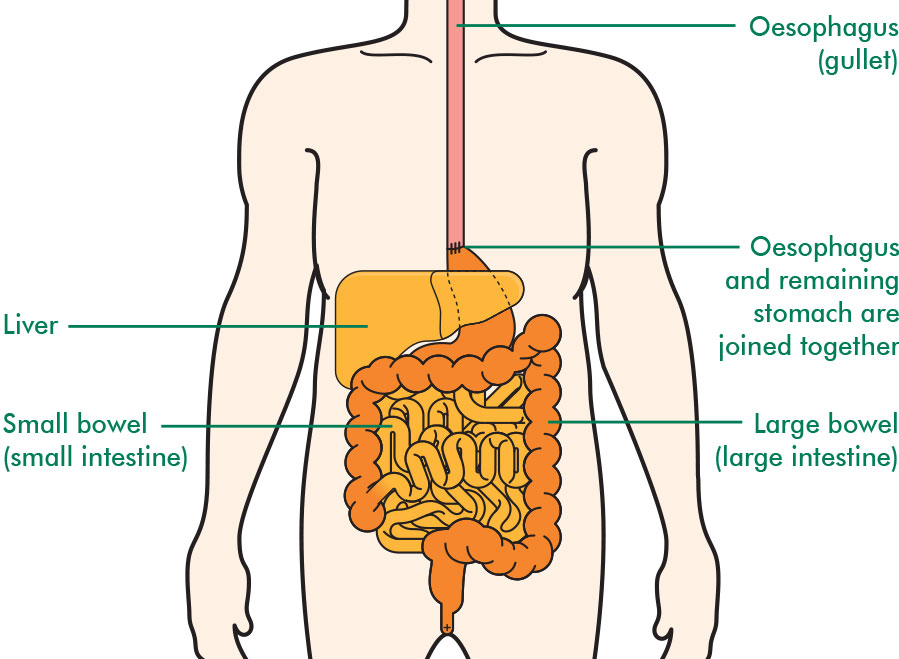 Rarely, the whole oesophagus needs to be removed (a total oesophagectomy). Your stomach will be pulled up into your chest to replace the removed oesophagus.