Sometimes, people who have had pelvic radiotherapy notice changes in the way their bladder works. For some people, these changes start during treatment and don't get better.
But sometimes bladder changes may develop months or years after treatment has finished.
Changes also happen as the bladder muscles age, so the symptoms below are more common as people get older. Women who've been through childbirth and menopause are also more likely to get urinary problems.
The bladder is a stretchy, muscular bag that collects and holds urine. It is in the lower part of the pelvis. It is connected to the kidneys (which produce urine) by tubes called the ureters. Urine drains from the bladder through a tube called the urethra.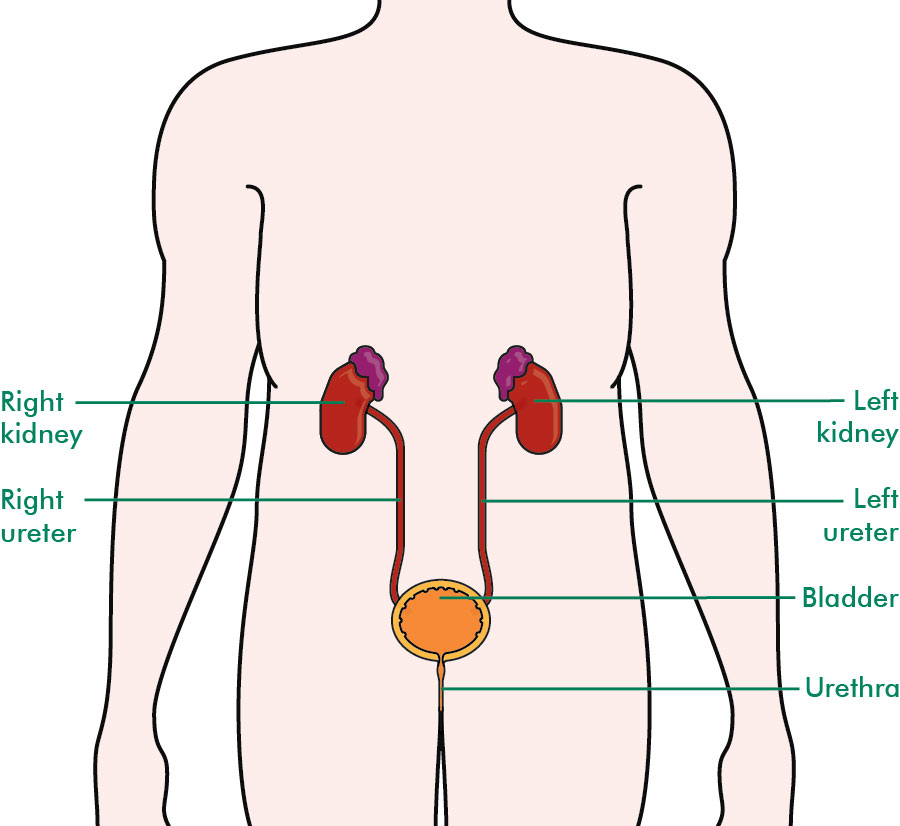 The bladder is supported by the pelvic floor muscles. Some of these muscles wrap around the urethra. This is called the urethral sphincter, which keeps it sealed like a valve until you need to pass urine.
When the bladder is full, it sends a signal to the brain that you need to pass urine. When you're ready, the brain tells the pelvic floor muscles to relax and open the urethra. The bladder muscles tighten (contract) and push the urine out.