Supporting Macmillan's information and support services
Our cancer information and support services provide free emotional support to anyone affected by cancer. Find out how your major gift could help.
How you can support our information and support services
We understand that cancer can throw a lot your way. We're there for people at the point of diagnosis and beyond, providing reassurance for them, their friends and their family.
Find out just some of the ways in which we provide emotional support through our information services.
Macmillan Support Line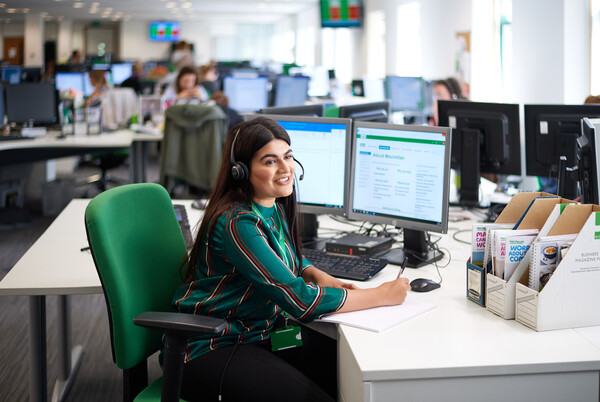 The Macmillan Support Line gives free confidential support to people living with cancer and their loved ones. It's a free telephone service available 7 days a week, 8am – 8pm, on 0808 808 00 00.
Talking about cancer can be tough. Our cancer information and support specialists offer a listening ear. We can talk about whatever matters to the people who call us, and can offer guidance and help them find the right information and support in their area.
People can talk to an expert about:
Welfare rights and benefits advice
Financial guidance
Their cancer treatment with a trained Cancer Nurse Specialist
Their job and support if they are off or returning to work.
In 2020, 102,167 unique people were helped by the Macmillan Support Line team, who dealt with 221,828 phone calls and web enquiries.
Your support means we can keep this vital service running so that if anyone living with cancer wants to talk, we can listen.
Macmillan Online Community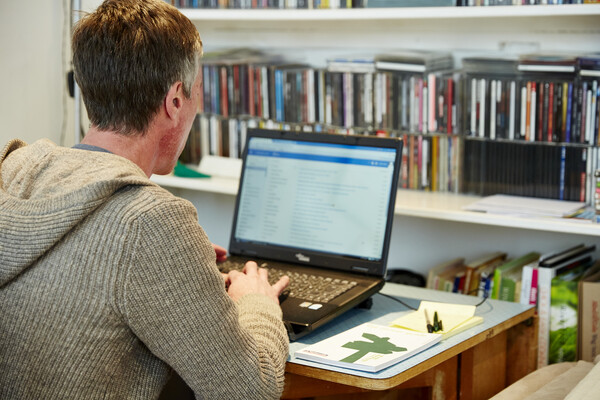 Macmillan's Online Community is a free online place for people living with or who are affected by cancer to chat about the issues affecting them.
Whether someone is having tests, just been diagnosed, or in treatment — or they're supporting someone who is — the Online Community is the place for people with similar experiences to talk to each other.
People who join the Online Community can:


Connect with people who are going through treatment, and who can give tips on everyday issues, or getting emotional support.
Get advice and tips from health professionals, trained volunteers, and Macmillan staff who are also active in the community.
Chat anonymously — we want the Online Community to be the space for people to talk about what's on their mind. We encourage everyone to keep their identity protected, and to protect the identity of those around them.
The community is expertly monitored and is a safe and supportive environment for people to access support.
In 2020, the Online Community helped 580,732 unique people affected by cancer to give emotional and practical support to each other.
With your support, we can make sure that the community continues to be a support and grows so we can help more people in the future.
A significant gift from you helps us to be there for more people from the moment they are diagnosed, through treatment onwards.
How your support makes a difference