Your doctors will not be able to give you any treatment until you have given your consent. You will usually need to sign a form to say that you agree.
Before you have any treatment, your doctor will explain its aims. They will usually ask you to sign a form saying that you give permission (consent) for the hospital staff to give you the treatment. No medical treatment can be given without your consent.
Before you are asked to sign the form, you should be given full information about:
the type and extent of the treatment
its advantages and disadvantages
any significant risks of side effects
any other treatment that may be available.
If you do not understand what you have been told, let the staff know straight away, so they can explain again. It is a good idea to have a relative or friend with you when they are explaining the treatment. Make sure you feel you have enough information about the treatment options to help you make your decision.
If you have more questions, you can arrange to see someone from your healthcare team again. You may also find it useful to write a list of questions before your appointment.
You may decide that you do not want to have treatment. The staff can explain what may happen if you do not have it. It is important to tell a doctor or someone senior in your healthcare team. They will need to record your decision in your medical notes.
You do not have to explain why you do not want treatment. But if you do it may help your healthcare team understand your concerns and give you the best care.
The NHS website has more information on consent.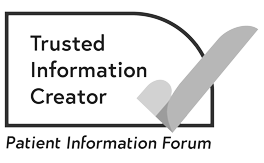 Macmillan Support Line
The Macmillan Support Line is a free and confidential phone service for people living and affected by cancer. If you need to talk, we'll listen.