Our Board of Trustees is responsible for shaping the strategy and direction of Macmillan. We meet regularly to ensure our policies and strategies help us be there for people with cancer.
Read biographies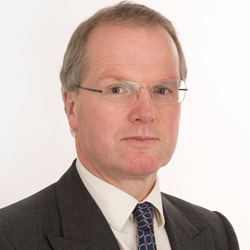 Richard Murley (Chair)
Richard joined the Board in April 2017, and was appointed as Chair on 1 May 2019. He is a member of the Finance and Audit Committee and the Remuneration Committee and chairs the Nominations Committee.

He was Chair of University College London Hospitals NHS Foundation Trust from 2010 to 2017. He is also a Senior Adviser at Rothschild, Chair of United Trust Bank Ltd and a Director of UTB Partners Ltd.

Previous roles include Director General of the Panel on Takeovers and Mergers (2003-2005) and positions at Linklaters & Paines, Kleinwort Benson Limited and Goldman Sachs International.

Richard is also Chair of UCL Partners Ltd and a member of the Medical Research Council.
Richard is married with three children and lives in London.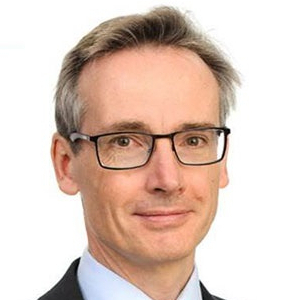 Iain Cornish (Treasurer)
Iain was appointed to the Board as Treasurer from 1 January 2017. He chairs the Finance and Audit Committee and is a member of the Fundraising, Marketing and Communications Committee. Iain is currently a Director of Leeds Building Society. He previously spent 19 years at Yorkshire Building Society, including eight as Chief Executive Officer between 2003 and 2011.

Iain was Chairman of St James';s Place plc from 2011 to 2021 and also spent three years as Chairman of Shawbrook Bank. He was a founding member of the Prudential Regulatory Authority Board from its formation in 2013 until 2015.

Iain is married with two children and lives in Yorkshire.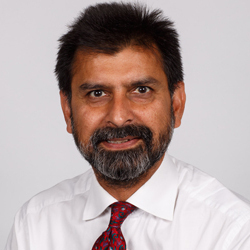 Jag Ahluwalia
Jag joined the Board in April 2017 and chairs Macmillan's Charitable Expenditure Committee. He is currently the Chief Clinical Officer at the Eastern Academic Health Science Network and a Fellow in Health Management at the Cambridge Judge Business School, from where he holds an MBA. He is also a non-executive director of the Royal Papworth Hospital NHS Foundation Trust, where he chairs a number of committees, including the Trust's Clinical Ethics Committee.

Prior this, Jag worked for Cambridge University Hospitals (CUH) as Executive Medical Director and then Director of Digital. He previously practised as a Consultant Neonatologist, having qualified in medicine in 1986 from Cambridge and London. He completed postgraduate training in neonatology in Cambridge and Melbourne.

Jag is married with 3 grown-up children and lives in Cambridge.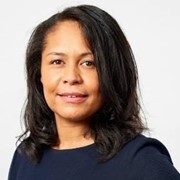 Acosia Nyanin
Acosia Nyanin joined the Board in July 2023. A registered Mental Health Nurse, Acosia has dedicated her career to providing person centred care and improving outcomes for patients. She has held a wide variety of clinical and leadership roles in the NHS and wider health and care system and is currently Deputy Chief Nursing Officer for England – Professional and System Leadership at NHS England.
Before Acosia took on the role of Deputy Chief Nursing Officer for England, she was Regional Chief Nurse for NHS England in the South East region. Her previous leadership roles also include Director of Quality in the South of England and Professional lead for Acute Mental Health and Addictions with the Priory Group, Head of Inspection for Adult Social Care at the Care Quality Commission and Chief Nursing Officer at Sussex Partnership NHS Foundation Trust.
Beyond her professional roles, Acosia is an advocate of supporting good mental health amongst NHS staff and has written about the psychological impact of Covid 19, championing parity for physical and mental health.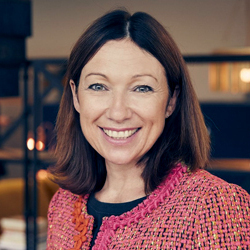 Kate Howe
Kate joined Macmillan's Board in October 2019, and sits on the Fundraising Marketing & Communications Committee. She is currently Executive Director at MSQ Partners, and honorary secretary of the Institute of Practitioners in Advertising (IPA) where she is also a Fellow and as well as a member of the Marketing Group of Great Britain and The Marketing Society.

Kate's previous board-level roles include Exec Director & Chief Growth Officer Dentsu Aegis Network UK&I, Regional President FCB Europe, Board CMO Gala Coral Group, and MD Leo Burnett London.

Kate lives in London.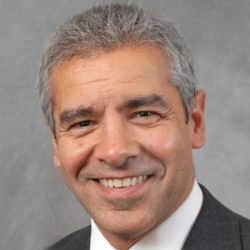 Mohammed Mehmet
Mohammed joined Macmillan's Board in October 2019, and is a member of the Charitable Expenditure Committee. He is currently a non-executive director of both Hafren Dyfrdwy (Severn Dee) and Public Health Wales, and has many years' experience of local government in England and Wales. Mohammed's previous roles include Chief Executive of Denbighshire and Powys County Councils, Director of Children's Services at Peterborough City Council, and Director of Regeneration and Education at Islington Borough Council.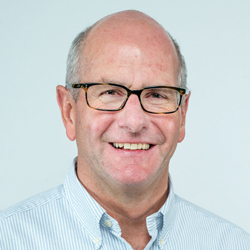 Mark Ware
Mark joined Macmillan's Board in October 2019. He is a member of the Finance & Audit Committee and the Remuneration Committee. His last full-time role was Executive Vice President of Vivo Energy plc from 2013-2019, as well as being Chairman of Shell and Vivo Lubricants. From 2009 to 2013 he was Director of Corporate Affairs for the Vitol Group of companies.

Previously he worked at BP plc for 27 years, most recently as Group Vice President in Communication and External Affairs.

Mark is married with three children and lives in London.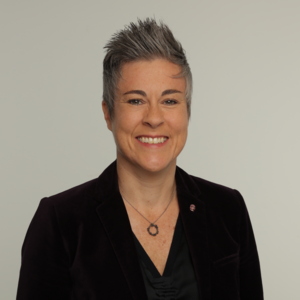 Rachel Higham
Rachel joined Macmillan's board in September 2020 and is Global CIO at WPP, the world's leading creative transformation company. She has extensive experience of driving digital transformation through her technology career in the media, financial services and telecoms industries. Prior to her role at WPP, Rachel served in technology leadership roles at M&S Money, HSBC, ACE Group, Vodafone and BT, living and working across EMEA, Asia, North and Latin America.

A passionate diversity and inclusion champion, Rachel sponsors a number of global development programmes for women and the LGBTQ+ community. She has wide-ranging governance experience from her corporate career and being on the boards of several charities, advisory and industry bodies.

Rachel also serves as Chair of the Board of Trustees of FACT, the UK's leading digital arts charity that believes in enriching lives and shaping the future through film, art and creative technology.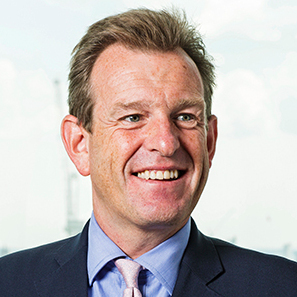 Nick Owen CBE
Nick joined Macmillan's Board in September 2020, and sits on the Finance & Audit and Charitable Expenditure committees. Nick was Chair of Deloitte UK from 2015 to 2021 , having previously served on the leadership team of Deloitte's consulting business and the firm's executive. Prior to this he was the Managing Partner of Arthur Andersen Business Consulting and was on the Management Executive of Andersen in the UK & Europe.

Nick is business Chair of the Professional & Business Services Council, which works with the Department for Business, Energy & Industrial Strategy to drive the UK's growth agenda. Nick is also a Trustee of Teach First, chairing their Business Leaders' Advisory Council, and is a Council member of Heart of the City.

Nick is married with 4 children and lives in Surrey.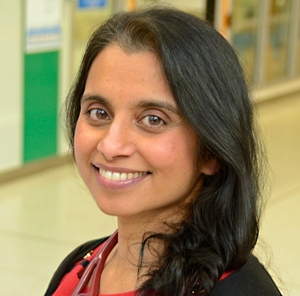 Professor Jean Abraham
Jean joined the Board in June 2021. She is currently a Reader in Precision Breast Cancer Medicine at the University of Cambridge and an Honorary Consultant in Medical Oncology at Addenbrooke's Hospital Cambridge. She is Director of the Cambridge Breast Cancer Research Unit for the Department of Oncology at the University of Cambridge.

Jean co-leads the Integrated Cancer Medicine theme and the Breast Programme in the Cancer Research UK Cambridge Centre. Jean is deputy theme lead for Cancer at the Cambridge NIHR Biomedical Research Campus. She is Chief Investigator of eight national/regional trials. She received a National CRUK PhD Fellowship, receiving her PhD from the University of Cambridge in 2011.

Her research aims to use multi-modal data integration to develop predictive and prognostic tools to provide individualised treatment for breast cancer patients.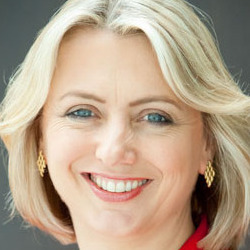 Dame Helen Stokes-Lampard
Helen joined the Board in September 2021. She is a GP Principal in Lichfield, Chair of the Academy of Medical Royal Colleges, Professor of GP Education at the University of Birmingham and Chair of the National Academy for Social Prescribing, as well as visiting Chair at St George's. Until November 2019, Helen was the Chair of the Royal College of General Practitioners.
Our leadership team
Our leadership team does whatever it takes to support people living with cancer. Find out who we are, what we do, and why we do it.