Ravinder on being a volunteer ambassador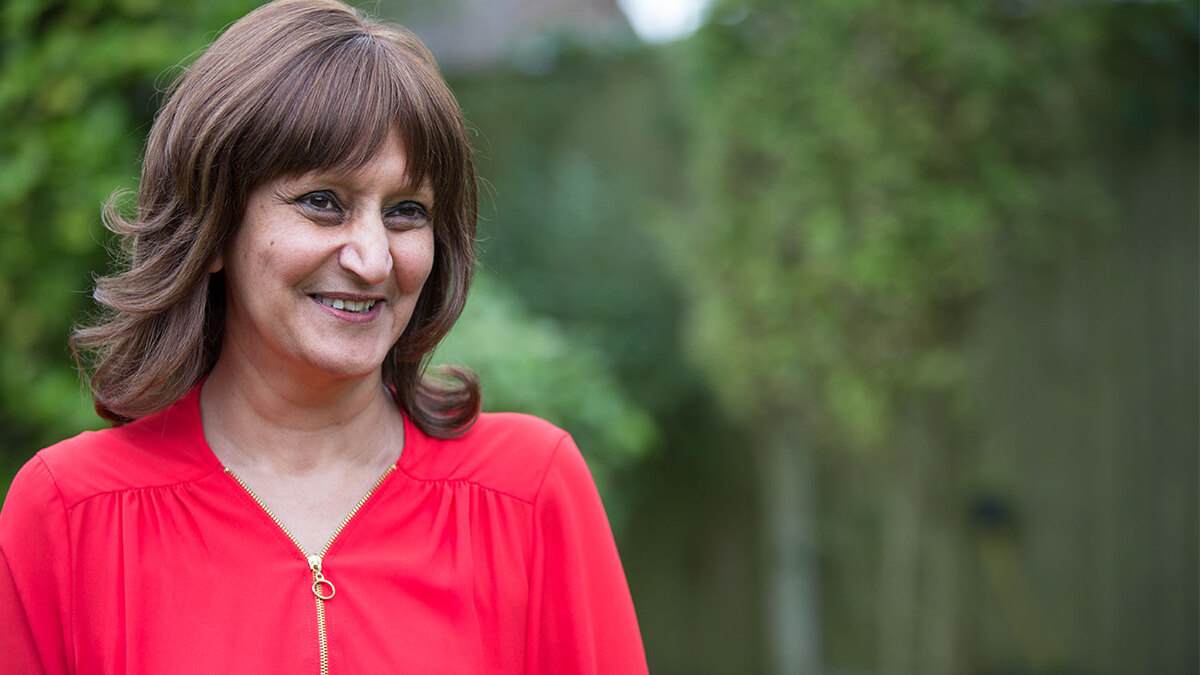 Creating a Community After Treatment
After using Macmillan's services when she had breast cancer, Ravinder decided to become a volunteer, giving back to Macmillan through fundraising, talking to her local community and generating press coverage for the charity. Perhaps most notable, has been her dedication to changing the stigma around cancer that she felt to be an issue within the Asian community.
'The voluntary work I'm doing with Macmillan gives me huge satisfaction.'
The voluntary work I'm doing with Macmillan gives me huge satisfaction. It's nice to see someone who's been affected by cancer with a smile on their face. That's my reward.
I go out into the Asian community and give awareness talks. I go and support ladies who are facing cancer now. And by communicating with them, my confidence has grown too. I feel really good. If you've spent a couple of hours with them, it's made a huge difference in their lives as well as your own because you've done something rewarding for the day. I get huge satisfaction out of it.
One particular lady in hospital with cancer refused to talk to the doctors there and refused to have any treatment. I knew that there was a language barrier so one of the nurses at the time asked me to speak with her. Somehow I convinced her that she did need treatment, and we exchanged numbers and stayed in contact.
If this one lady was refusing to have treatment, I thought there could be a number of ladies out there in the same position. So I just felt that maybe I could do something more to help. I think in a few years time I'd like to have an Asian support group for our community.
Ravinder's outstanding volunteering won her the 2016 UK Douglas Macmillan award. Find out more about Macmillan volunteering awards.
More stories like this