Wendy on being a Lymphoma Nurse Specialist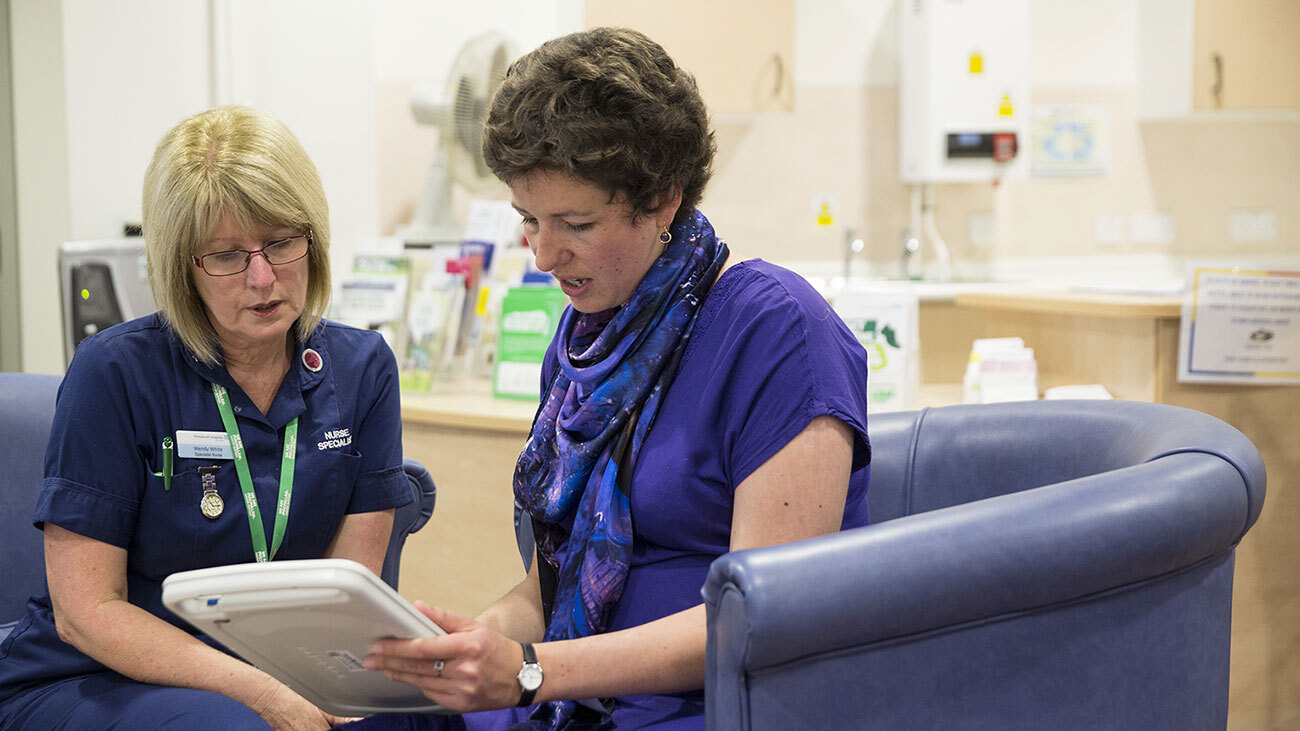 Wendy is a Lymphoma Nurse Specialist and Teenage and Young Adult's lead Nurse at Queen Alexandra Hospital in Portsmouth.

She says that her role helps to give lymphoma patients a sense of consistency as she provides support throughout their diagnosis and treatment.
'Patients remember the supportive aspect of our help.'
As a nurse specialist for lymphoma, we tend to get called in when there's a suspicion of lymphoma. We also meet the patient when they receive the news that they've actually got the disease.
Our role is to support the patient and family and give them information using simple terms. We spend as much time as needed with them so that they understand what the pathway's going to be.
Patients often tell us that they don't like to keep repeating their story. And often, when patients meet new people, that's what they have to do – they have to constantly repeat their diagnosis and how they got to where they are. So I believe that being a clinical nurse specialist is a really important role. It's always really helpful if they can have a nurse specialist with them because we are the only person in the whole team that works with just these patients.
We're with the patient all the time, as all these other professionals go in and out, depending on which treatment they're having at that particular time. By working with them throughout their journey, we know their story and become a contact point.
Patients remember the supportive aspect of our help. We sit with them, give them time and, hopefully, help them become adjusted to life with lymphoma. We help them adapt to a new normal.
Macmillan Cancer Support Line
The Macmillan Support Line offers confidential support to people living with cancer and their loved ones. If you need to talk, we'll listen.