Charmaine on being a Macmillan nurse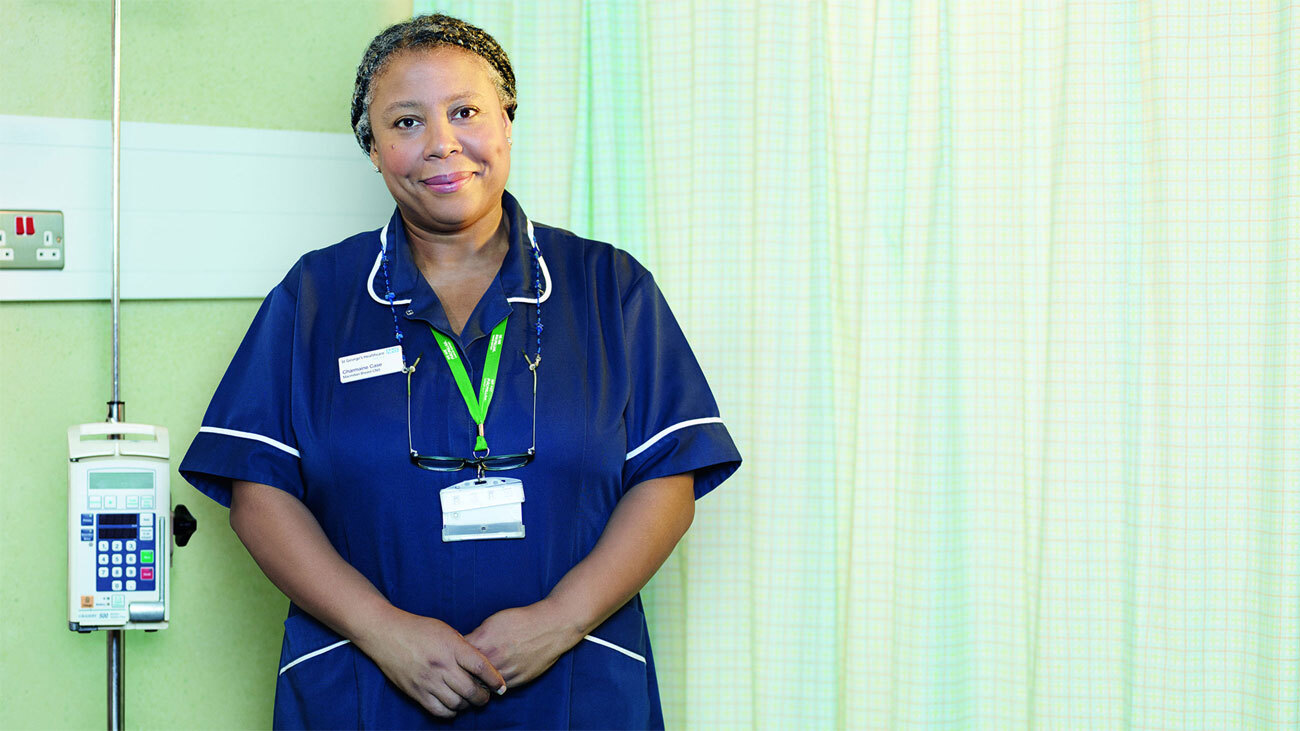 Charmaine Case has been a Macmillan Breast Cancer Nurse Specialist for 14 years. Charmaine gives patients a wide range of support.

She says her main role is making sure that patients have the information they need to make informed decisions about their treatment and cancer journey.
'I love my job because I know I make a difference.' 
I'm there for patients from the moment they're diagnosed, all the way through the cancer journey. It's about using my experience and knowledge to help navigate people through the pitfalls of that journey. Some of them look at me like their auntie, because of the advice I give them.

As well as providing information and support, I'm there to listen. Sometimes it's just letting people offload their worries. They feel like they can't talk to partners or family members, because they don't want them to see a chink in their armour. So I tell them they can talk to me about anything they want.

I give them my contact details and explain that if I'm not there when they phone, they should leave a name and number I'll call them back as soon as I can.

It's also helpful for patients to talk to others who have finished treatment and come through the other side. Cancer can be all-consuming, but we try to show them there's light at the end of the tunnel. They just need to get through treatment, and then learn to live with the effects of the cancer – not for it to take over their whole life.

I love my job because I know I make a difference. I can see a patient collapse at diagnosis, or who's so anxious they ring me at three o'clock in the morning – and then they come out the other side, stronger and able to talk about it.

Being a Macmillan nurse is like wearing a badge of honour, and I love it.
Macmillan Cancer Support Line
The Macmillan Support Line offers confidential support to people living with cancer and their loved ones. If you need to talk, we'll listen.
Welfare rights advice and tools
There are lots of benefits that could help you after a cancer diagnosis, but the system can be confusing. Our Welfare Rights Advisors are here to help.
Help with work
We have information and an advice service for anyone who has to cope with cancer while they are working or running a business