The lymphatic system is part of the immune system, the body's natural defence against infection and disease. This is a complex system made up of the bone marrow, thymus, spleen, and lymph nodes throughout the body. The lymph nodes are connected by a network of tiny lymphatic vessels.
Lymph nodes are also known as lymph glands, and the ones that you're most likely to notice are those in the neck, armpit and groin. The number of lymph nodes varies from one part of the body to another; in some parts there are very few, whereas under your arm there may be 20-50 nodes.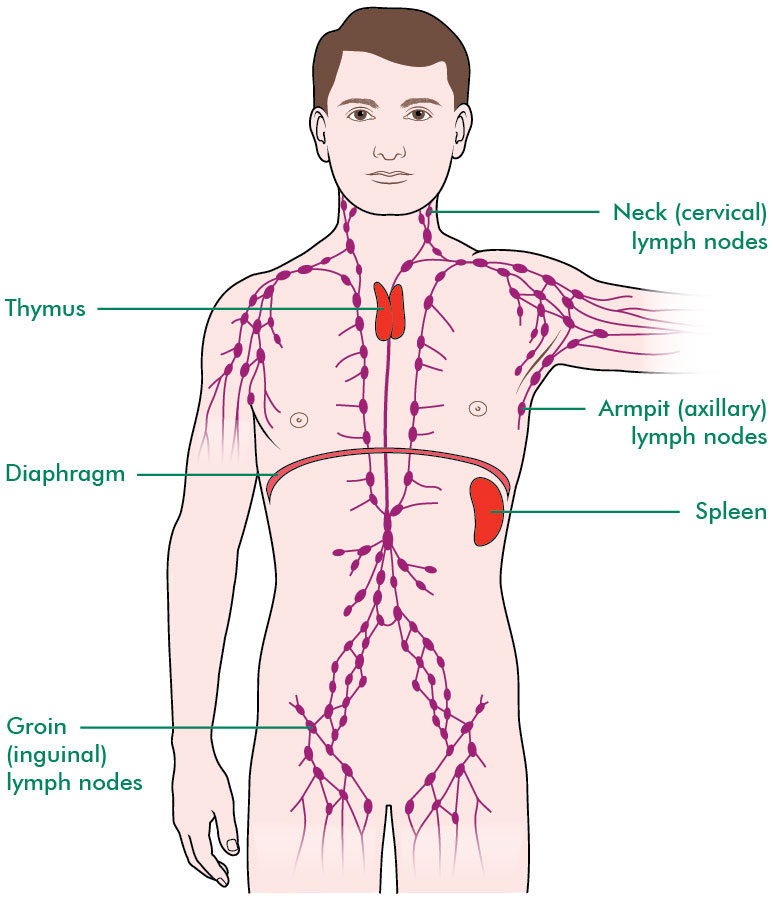 Cancers that start in the lymphatic system are called lymphomas. There are two main types of lymphoma:
Although they're both types of lymphoma, there are differences between them, which means they need different treatment.
There are two main types of NHL. B-cell NHL usually involves the lymph nodes in the abdomen and intestines, but may involve nodes in the head and neck. T-cell NHL usually affects lymph nodes in the chest.
Occasionally, NHL can develop in unusual places outside the lymph nodes. This is called extranodal lymphoma.