Fundraising support centre
0300 1000 200
---
Stuck for ideas?

Have a look through some of our ideas to really boost your funds.

Bad taste day

There's no accounting for taste. Or is there? Ask colleagues or friends to pay to express their bad taste.

Cracker race

How many dry cream crackers can you eat in a minute? All you need are cream crackers, a glass of water and a brush to sweep up the crumbs.

Macmillan challenge events

Feeling adventurous? Join Team Macmillan and take part in an incredible overseas event. You could trek through the Sahara, cycle across Mexico or hike up Mount Kilimanjaro.

Caption competition

Rifle through the office party snaps and add even more spice by asking entrants to pay to offer their caption. They could win the framed photo for their desk.

A day to remember

Valentine's Day, St Patrick's, Shrove Tuesday – they're all tried and tested. But how about an Elvis Presley party? Or a celebration lunch for National Cheese on Toast Day?

A turn up for the books

Turn your paperbacks into hard cash by holding a book sale? Dust off those old holiday reads.
Click for previous items
Click for next items
---
---
Planning an event? We're all ears.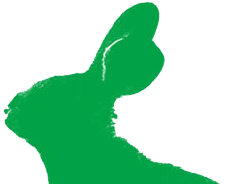 ---