Gastrointestinal stromal tumours (GISTs) are rare cancers. About 900 people in the UK are diagnosed with a GIST each year. They are most common in people aged 50–60 and are rare in people younger than 40.
GISTs belong to a group of cancers called soft tissue sarcomas. These are cancers that develop in the supporting or connective tissues of the body such as muscle, fat, nerves, blood vessels, bone and cartilage.
Most GISTs begin in the stomach or small bowel, but they can occur anywhere along the length of the digestive tract. The digestive tract is the hollow tube that runs from the gullet (oesophagus) to the anus (back passage).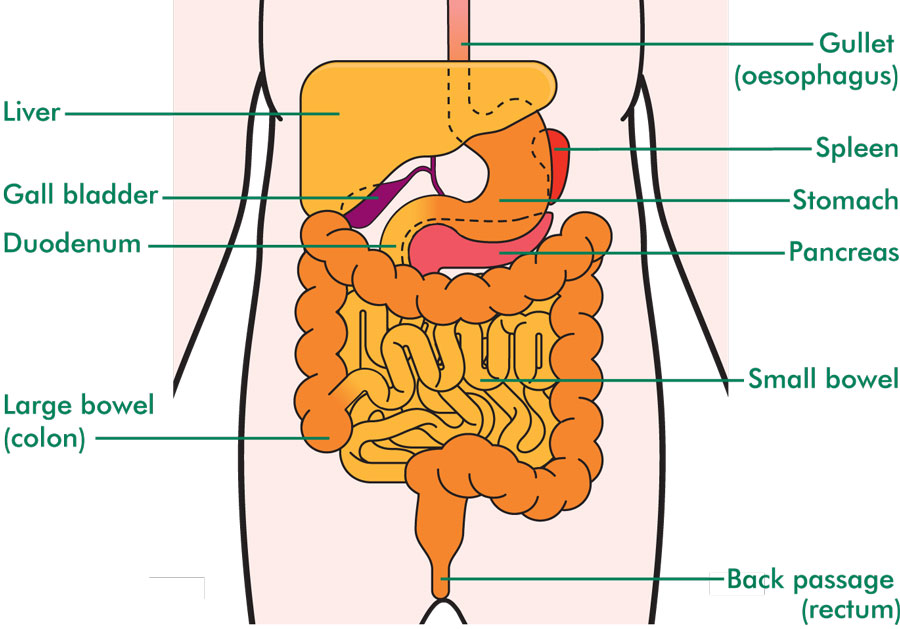 The walls of the digestive tract are made up of layers of muscle. GISTs start in cells that sit in between the muscle layers. These are sometimes called 'pacemaker' cells. They send signals to the muscles to push food and liquid through the digestive tract.