This information describes what ependymomas are, their symptoms, tests and possible treatments. You should ideally read it with our information about brain tumours and spinal cord tumours.
The brain and spinal cord make up the central nervous system (CNS). The brain controls different functions of the body, how we think, feel, learn and move. The spinal cord is made up of nerves that run down the middle of the back (spine). Messages between the brain and other parts of the body travel through the spinal cord.
A tumour can be benign (not cancer) or malignant (cancerous). A benign brain tumour may cause problems as it grows because it can press on surrounding tissue. But it can't spread to other parts of the brain.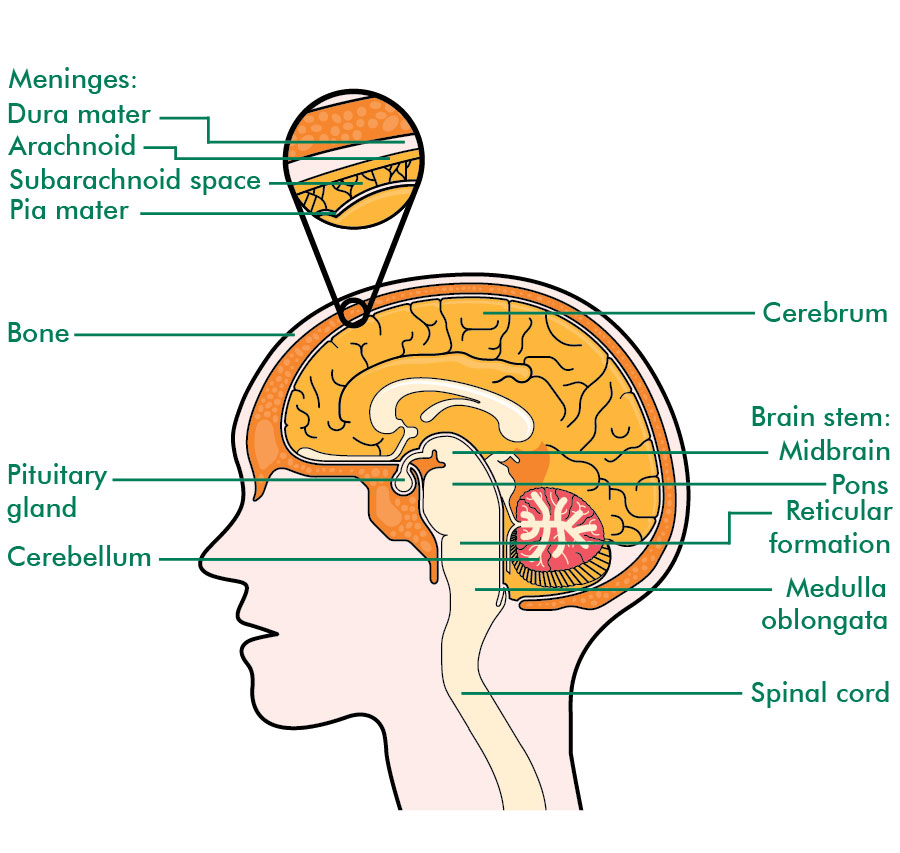 A malignant tumour can cause problems by growing into nearby tissues and may spread to other parts of the CNS. Slow-growing ependymomas may sometimes be called benign tumours.