A woman's reproductive organs are mostly inside her body. They include the womb (uterus), the cervix (the neck of the womb), the fallopian tubes and the ovaries.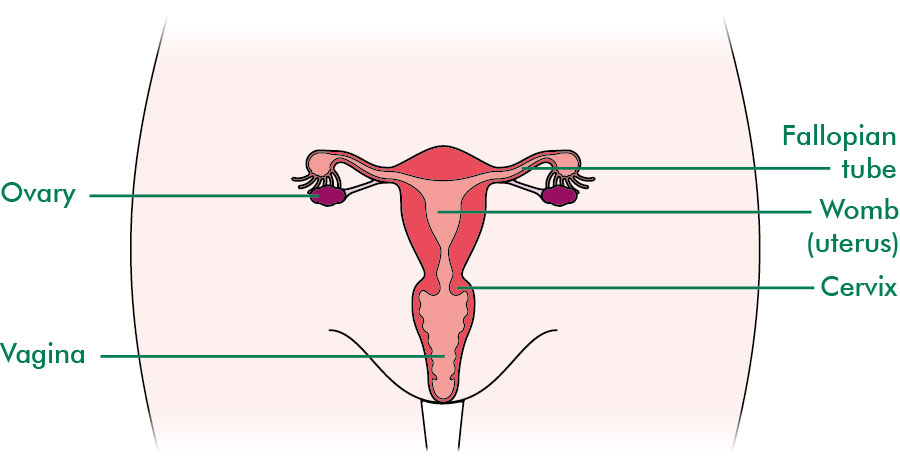 Outside a woman's body is the area of skin called the vulva. This is made up of all the visible sex organs. It consists of two outer lips (the labia majora), which are covered in pubic hair and surround two inner lips (the labia minora).
At the front of the vulva is the clitoris. This is a small structure that helps women reach a sexual climax (orgasm). Just behind the clitoris is the outlet for urine (the urethra), and just behind this is the vaginal opening (birth canal). Further back still is the opening to the back passage (anus). This is close to the vulva but not part of it. The area of skin between the vulva and the anus is called the perineum.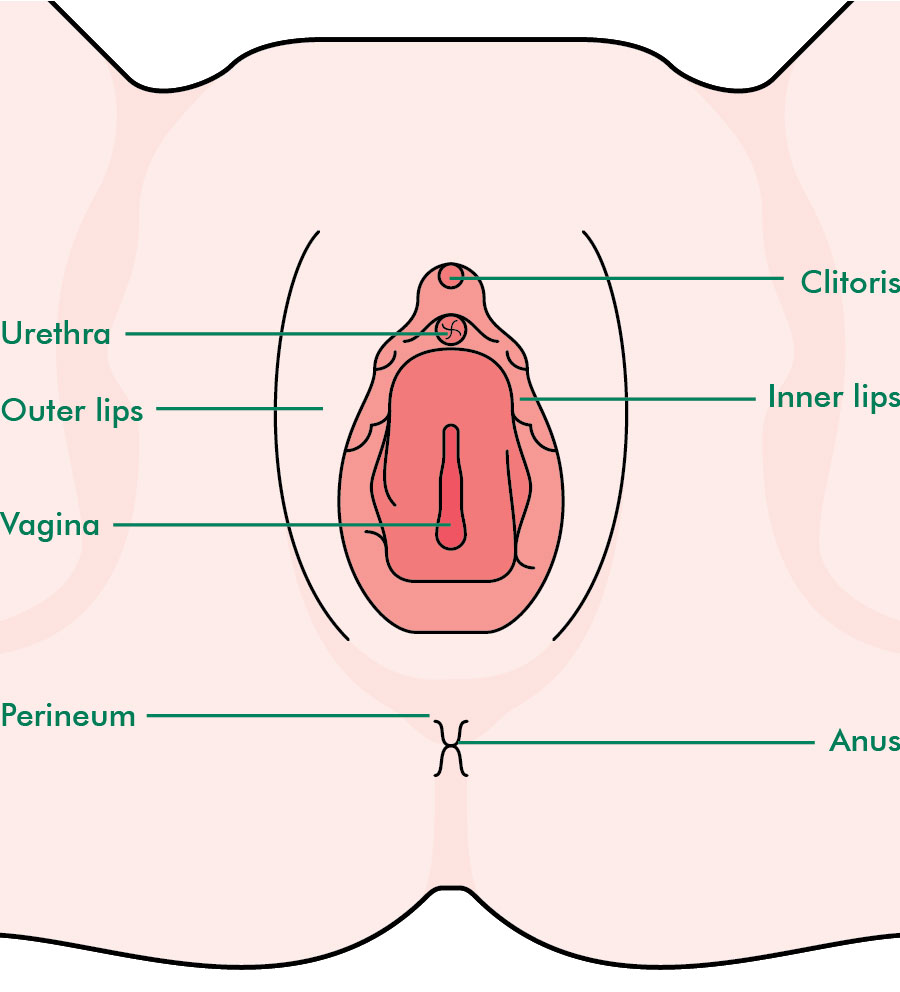 Other sexual areas include the breasts and nipples, which change in hardness and sensitivity when touched. You will have other sensitive areas on your body that respond to touch, such as the back of your neck, the backs of your knees, your buttocks and inner thighs. The sensitivity of these erogenous zones varies from woman to woman.