Cancer starts in cells in our body. Cells are tiny building blocks that make up the organs and tissues of our bodies. They divide to make new cells in a controlled way. This is how our bodies grow, heal and repair. Cells receive signals from the body telling them when to divide and grow and when to stop growing. When a cell is no longer needed or can't be repaired, it gets a signal to stop working and die.
Cancer develops when the normal workings of a cell go wrong and the cell becomes abnormal. The abnormal cell keeps dividing making more and more abnormal cells. These eventually form a lump (tumour). Not all lumps are cancerous. Doctors can tell if a lump is cancerous by removing a small sample of tissue or cells from it. This is called a biopsy. The doctors examine the sample under a microscope to look for cancer cells.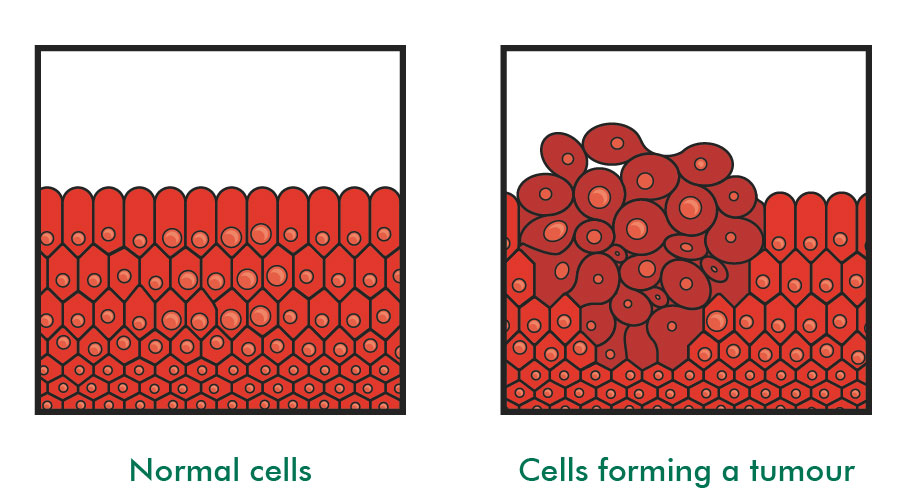 A lump that is not cancerous (benign) may grow but cannot spread to anywhere else in the body. It usually only causes problems if it puts pressure on nearby organs. A lump that is cancer (malignant) can grow into nearby tissue.