A nephrostomy is a tube that's used to drain urine from the kidney into a bag outside the body. It helps to relieve a build-up of urine in the kidney, caused by a blockage.
The urinary system
The urinary system is made up of several different parts including the kidneys, the ureters, the bladder and the urethra.
The kidneys sit at the back of the body, one on each side, just underneath the ribcage. They filter your blood to remove waste products, which they change into urine. Urine is carried from each kidney through a fine tube, called a ureter, to the bladder where it's stored. When you're ready to pass urine, it leaves the bladder through a tube called the urethra. The urethra opens immediately in front of the vagina in women and at the tip of the penis in men.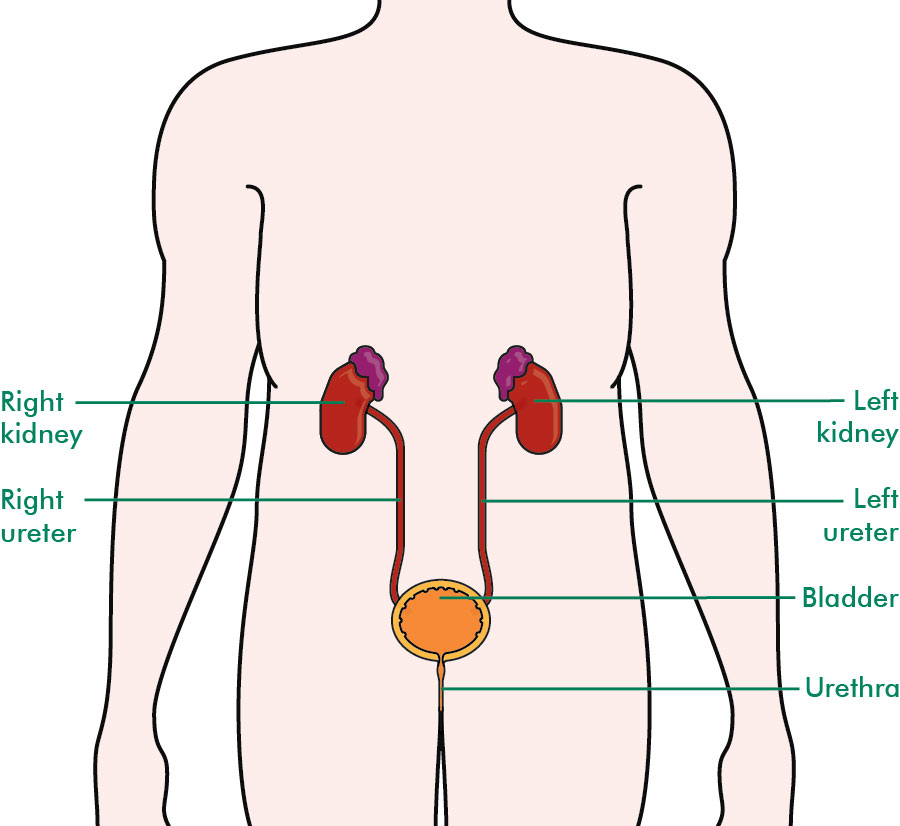 What is a nephrostomy?
A nephrostomy is a thin, plastic tube (catheter) that is inserted through the skin on your back and into your kidney. It can relieve a build-up of urine in the kidney, which can happen due to a blockage, and prevents the kidney from being damaged. It drains urine directly from one or both kidneys into a collecting bag outside your body. The bag has a tap so you can empty it. You may still pass urine in a normal way even when you have a nephrostomy tube in one, or both, of your kidneys.