Our hair grows from tiny dents in the skin called follicles. Each hair grows, rests and then falls out. When we are healthy, about 90% of our hair is at the growing stage of this cycle.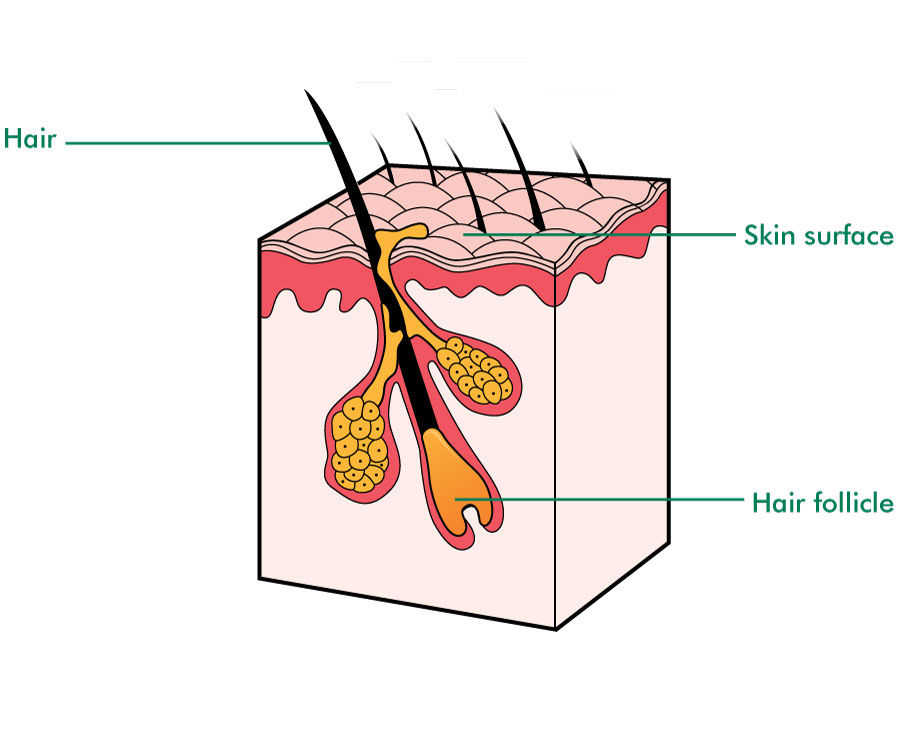 How do cancer treatments affect hair growth?
Cancer treatments can affect the normal stages your hair goes through when it grows:
Some treatments may make your hair fall out completely. This may be from your head and other parts of your body. This is usually temporary.
Other treatments can cause permanent hair loss in specific areas of your body.
Sometimes you may not lose all your hair. But your hair can become thinner or more likely to break (brittle).