Coronary arteries are the small blood vessels that carry blood and oxygen to the heart muscle. If fatty deposits build up inside them, these blood vessels may become narrow over time. Sometimes a blood vessel gets so narrow that it doesn't let enough blood and oxygen flow through to the heart muscle. This is called coronary heart disease (CHD) or coronary artery disease.
Certain things increase the risk of CHD, including some cancer treatments.
CHD may cause symptoms called angina, which include:
chest discomfort or pain that may feel like a heaviness or tightness in your chest
pain that spreads to your arms, neck, jaw or stomach
feeling short of breath.
These symptoms usually develop when you are physically active, exercising or stressed. They usually go away when you rest and relax.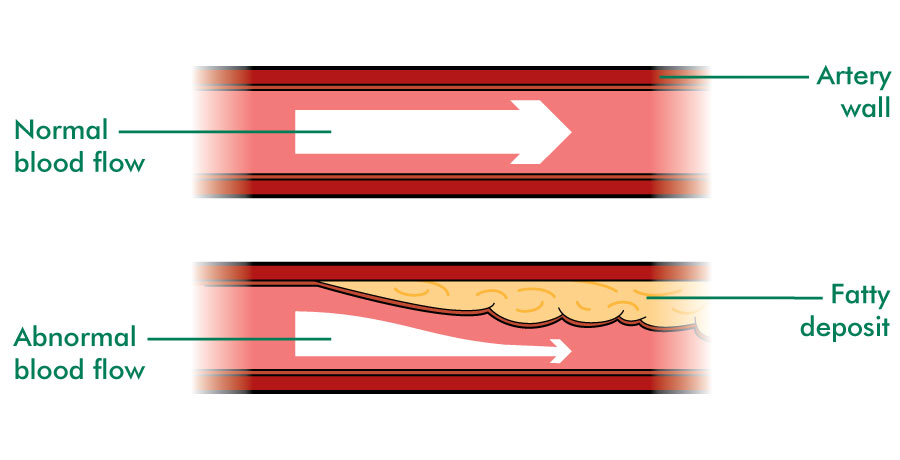 Sometimes a piece of fatty deposit can break off and form a blood clot. This may block the blood vessel, stopping the flow of blood to parts of the heart. This is called a heart attack. It can cause permanent damage to the heart muscle.
The symptoms of a heart attack vary from person to person. They can include:
chest pain or discomfort that can feel like tightness, heaviness or burning in your chest
pain that spreads to the arms, neck, jaw, stomach or back.
The pain tends to stay even if you rest, sit or lie down. For some people, the pain is severe. Other people just feel uncomfortable.
You may also feel:
sweaty
dizzy or light-headed
short of breath
sick or you may vomit
generally unwell.