Deciding whether to have breast reconstruction or when to have it will depend on your individual situation. You're the best person to know what feels right for you.
It's important you feel happy with your decision – you can discuss it with your surgeon, breast care nurse, any family or friends you want to involve or a support organisation.
You are entitled to free breast reconstruction on the NHS. There are many options for breast reconstruction available.
It's important that you have the chance to discuss your options for breast reconstruction before your mastectomy. You don't have to make a definite decision about it at this stage, but it will help the surgeon to plan your initial surgery.
Women have breast reconstruction for different reasons. You may choose it so that you won't need to wear a false breast (breastprosthesis/form), or you may feel that breast reconstruction will help you to feel more confident or feminine. Or, you may decide that you feel comfortable wearing a breast prosthesis and that you don't want to go through the additional surgery and recovery that breast reconstruction involves.
Some women who have treatment for breast cancer plan to have reconstructive surgery after their treatment but then change their minds. They find that the loss of a breast doesn't trouble them as much they thought it would.
Sometimes women decide years after breast cancer surgery that they feel ready to have reconstruction.
If you decide to have it done you will need to think about the timing of the surgery. It may be possible to have it at the same time as your mastectomy so that you will have a breast shape immediately after the operation. Other factors may also affect your decisions about reconstruction, such as your general health, your relationships, commitments and priorities.
It's important to have realistic expectations about the possible results of breast reconstruction. It can't give you a perfect breast. A reconstructed breast won't have as much sensation and may not 'move' as well as your natural breast did.
If you're only having one breast reconstructed after cancer treatment, your surgeon will aim to make the new breast as good a match as possible to your other breast. But there may be differences in the size, shape or position of the two breasts. In general most women are pleased with the results of their surgery, but some women are disappointed.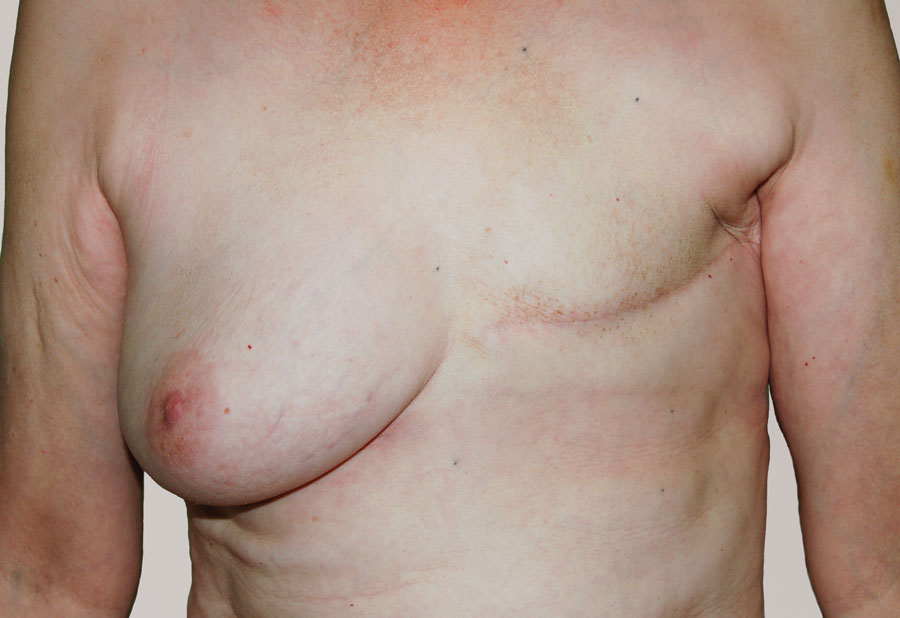 Breast reconstruction usually involves having two or more operations over a period of 6–12 months to get the best appearance for your new breast(s). If you're having breast reconstruction following cancer treatment, it doesn't increase the chance of the cancer coming back. And it doesn't interfere with your doctors' ability to detect the cancer if it comes back in the breast area.
It may be helpful to think about the possible benefits and limitations of breast reconstruction before making your decision.