Come and join us at our 33rd Annual House of Lords vs House of Commons Tug of War event on Tuesday 4th June at 5.30pm in the beautiful surroundings of Westminster Abbey College Gardens, right in the heart of Westminster.
This isn't your average garden party! You can enjoy a glass of fizz whilst watching teams pick up the rope and battle it out against each other to be crowned the Tug of War champions of 2019.
Hosted by the BBC's John Pienaar, you will get to enjoy delicious food and drink available throughout the evening, beautiful scenery and live music, all whilst raising money in aid of Macmillan Cancer Support. The culmination of the night will see the House of Lords take on the House of Commons in a nail-biting contest for the trophy.
**Please note: Macmillan Cancer Support is unable to offer refunds for tickets purchased or invoiced.**
**There will be photographers at this event, by attending you give permission for your picture to be used to promote this event on Macmillan's and sponsors' websites, fundraising materials, Mac news and local/national press.**
**Macmillan will use your details to send you out information about the Tug of War event, this includes your tickets and any pre and post event updates. For security reasons, we will need to send the full names only of all those attending the concert to Westminster Abbey Gardens.**
Official sponsor 2019
For the second consecutive year, we are proud to be sponsored by Banham Security.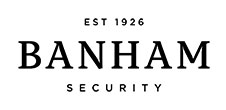 Location:

London
View on map

When:

Tuesday, June 04 2019 17:30
Got a question?
Call the fundraising support line on
0300 1000 200