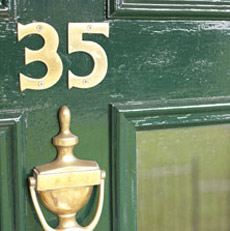 Thanks to the generosity of our supporters, Macmillan's face to face fundraisers are aiming to secure more than £6 million in donations over the next five years. That's enough money to fund 120 nurses for a year, who could support at least 16,000 people in that time.
We're conducting a number of face to face fundraising campaigns right now. This means our trained fundraisers could be knocking on doors in your neighbourhood, or talking to people at your local shopping centre about the vital work we at Macmillan are doing.
As well as being a cost-effective and efficient way of sourcing regular donations, our face to face fundraisers spread the word about Macmillan's services and make sure people know how to reach us if they need our support.
If you set up a Direct Debit, you'll be providing Macmillan with a steady, reliable stream of income that helps us maintain and expand our crucial services.
To find out where our fundraisers are working this week, simply download our latest list below. Please be aware that while we keep our lists as up to date as possible, last minute changes can occur.
If you've been visited by a fundraiser or seen one in the local area and your postcode isn't on our list, they could still be a legitimate Macmillan fundraiser.
If you have any concerns or want to give us some feedback about a fundraiser you've spoken to, please call our Fundraising Support Centre on 0300 1000 200.