Marilyn on being a Macmillan clinical psychologist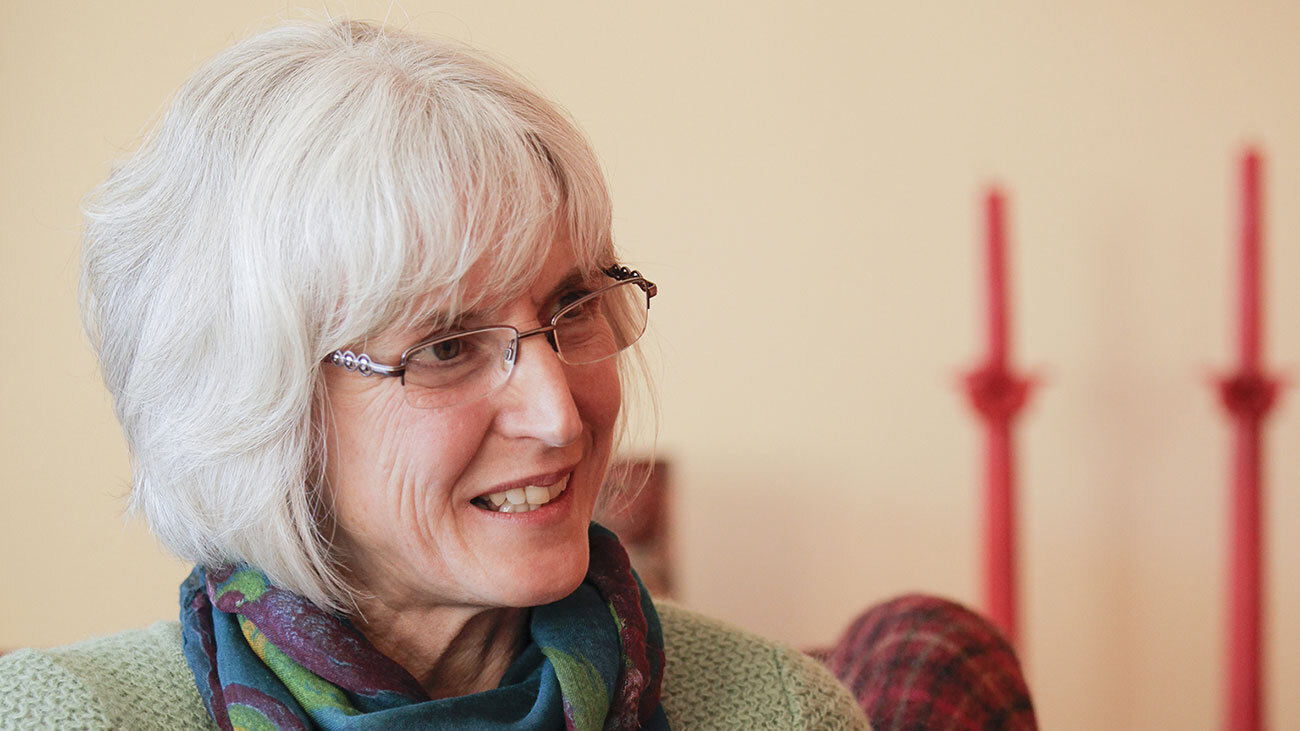 Marilyn is a Macmillan clinical psychologist who works for South Staffordshire and Shropshire Healthcare Trust. One aspect of her job is the support of individuals and families who have been affected by cancer.
After someone's been referred to Marilyn by their nurse or doctor, its Marilyn's role to 'help them talk about the overwhelming feelings that some of those experiences bring with them.'
'I offer a safe space for people to express their feelings.'
I think one of the biggest challenges for people who have cancer is that they have to adapt to a whole range of big experiences in one go. They're told that they have a life-threatening illness, and then quite quickly have to go through very demanding treatments – surgery, chemotherapy, radiotherapy. On top of that, they have to continue being a mother, father, going to work, picking up the kids from school.
As a clinical psychologist working with cancer patients and their families, I aim to offer a safe, confidential space to enable people to express their sometimes overwhelming feelings, and to find their own natural resources and resilience to manage what they're going through.
I aim to help them make sense of their experience, sometimes through a series of individual appointments, sometimes in couples, sometimes by bringing patients together in groups, and to help them find strategies to cope with difficult thoughts and feelings.
People start to be able to tell the story of their experience and to reclaim their lives – to integrate their experience into their everyday lives.
Macmillan Cancer Support Line
The Macmillan Support Line offers confidential support to people living with cancer and their loved ones. If you need to talk, we'll listen.