Bile duct cancer (cholangiocarcinoma) is almost always a type of cancer called adenocarcinoma. It starts in the lining of the bile duct. Bile duct cancer is rare. Around 1,600 people are diagnosed with it each year in the UK.
We hope this information answers your questions. If you have any further questions, you can ask your doctor or nurse at the hospital where you are having your treatment.
The bile ducts
The bile ducts are part of the digestive system. They are the tubes that carry bile. The main function of bile is to break down fats in food to help us to digest them. Bile is made by the liver and stored in the gall bladder. The bile ducts and gall bladder together are known as the biliary system.
The bile ducts connect the liver and gall bladder to the small bowel. When people have had their gall bladder removed, bile flows directly from the liver into the small intestine.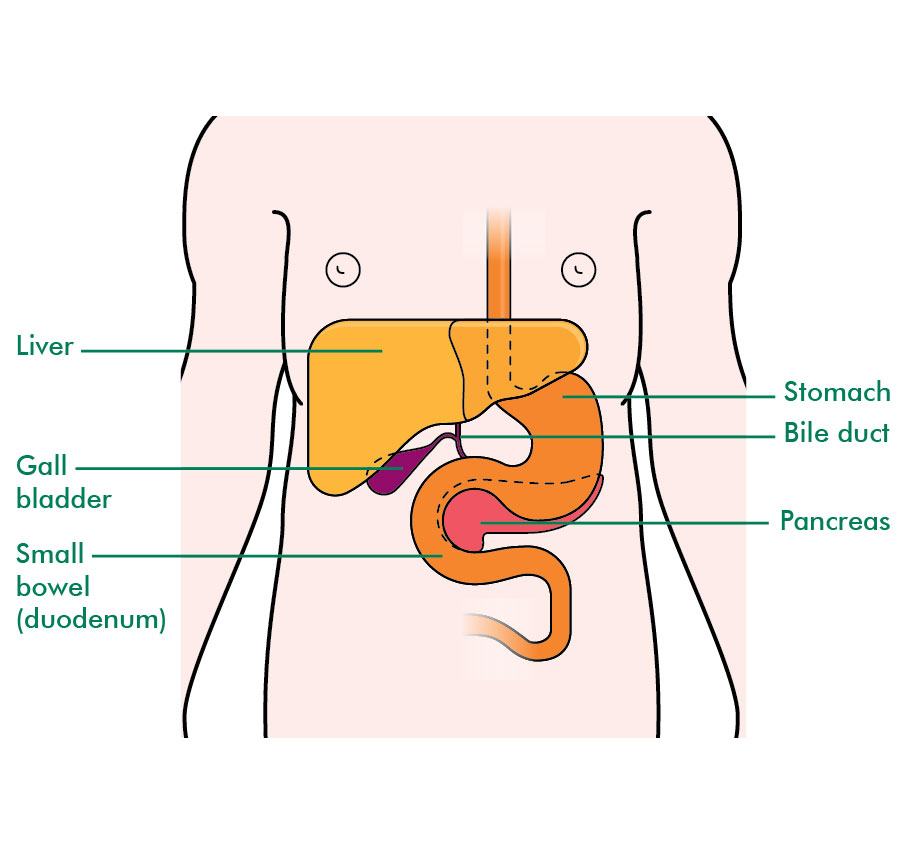 Bile duct cancer can affect any part of the bile ducts:
intra-hepatic – the bile ducts inside the liver
extra-hepatic – the bile ducts outside the liver
hilar – this is where the left and right hepatic ducts meet
distal – the lower part of the bile ducts, nearest to the bowel.
Bile duct cancer, like other cancers, is not infectious and can't be passed on to other people.